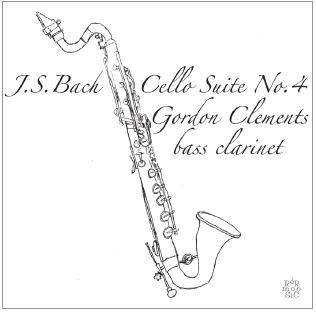 Gordon Clements
Multi-woodwind instrumentalist Gordon Clements, of Local 247 (Victoria, BC), has released his eighth recording with J. S. Bach Cello Suite No. 4 on Bass Clarinet.
Why a Bach cello suite on bass clarinet? The orchestral bass clarinet (with low C) is the woodwind counterpart of the cello. The range, at four octaves from C below the bass clef, is the same on both instruments and both have a richly resonant tone in all registers. However, one important difference is that the cello is played with a bow, enabling it to sound continuously without interruption. In contrast, sound on the bass clarinet is generated with breath, very much like singing.
Clements believes the bass clarinet can evoke Bach's wonderful musical magic, perhaps even with something new and surprisingly delightful.