The Power of Music to Soothe the "Savage Breast"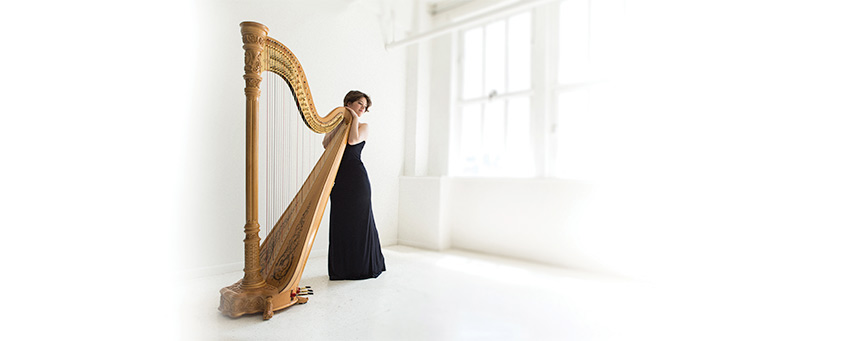 In a time such as now filled with so much strife and anger, it's comforting to think that music can soothe the soul (or the "savage breast," as was written in 1697). It was this power of music, in fact, that ignited in Emily Levin when she was four years old the desire to play the harp. "My dad would tell the Bible story of David playing his harp for King Saul [which would drive away the evil spirit inside the monarch], and that sparked an idea," Levin says. And even though her mother put her on a waiting list to play cello, it was only one year later, at age five, that Levin was allowed to switch to the harp—and she has been playing ever since.
"What I love is that the harp is unique in that you use both hands and both feet—you have both voices going," says Levin, a member of Local 72-147 (Dallas-Ft. Worth, TX) and the principal harpist in the Dallas Symphony Orchestra (DSO). "It's such a tactile instrument. Harpists spend our entire careers trying to perfect our tone; I love how personal it becomes at that point. I love having so many colors available; you can create a world of sound. I find that extremely satisfying."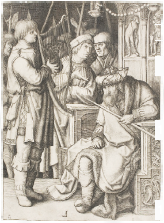 Levin took lessons from the same teacher until she graduated high school. She completed undergraduate degrees in music and history at Indiana University, and then went on to study music at the Juilliard School under the tutelage of Nancy Allen, a member of Local 802 (New York City). After receiving her master's degree in music in 2015, Levin began the PhD program at Juilliard. She was only one month into the program when she auditioned for the DSO. "There's only one harp per orchestra, so when auditions come up, you do it," she says.
She won the job, which started the following season, so she continued in her doctoral education for another year before leaving the program to head to Dallas.
By this time in her career, Levin was already a member of the union. She joined Local 802 after starting at Juilliard because one of her professors told her it was not only necessary in order to get jobs, but that it was also simply a good idea. "Since then, I've learned that being a union member means you're protected, that there are rules and regulations and that your employer can't take advantage of you," she says. "A unionized orchestra implies that your colleagues—and yourself—are all united. Not everyone has that. When there's tension and divide, it's noticeable. Having a union where everyone pays the same dues and receives the same protections represents the same idea as an orchestra: We each have a role to play and we all come together to achieve success. It's impossible to be an orchestra by yourself."
This philosophy also informs Levin's love of her career. "In an orchestra, the harp adds layers of texture and color you can't otherwise get," she says. "It's a combination of chamber voice (by accompanying soloists or complementing the string section) and solo voice among a sea of other musicians. It's an important responsibility." Another responsibility she has is as a musician in general, because she is a believer in music's powerful impact on the heart, mind, and soul. "That belief started for me as an abstract concept, and has become more concrete through experience," she says.
Levin learned the harp through the Suzuki teaching method, which is rooted in the belief that as you work on your musical skills—discipline, focus, collaboration, creativity—you are also developing these skills in your personal life. Becoming a better musician can also help you become a better member of your community. When she performs in concerts she sees the universality of music: that people of all backgrounds, colors, and creeds can feel it, can connect with it in different ways, can be moved by it. "At the end of the day, doing something impactful without actually saying anything was a very strong realization for me," she says.
This desire and ability to influence people extends off the stage for Levin as well. In college, she participated in fundraisers and school outreach programs; at Juilliard she was a fellow with the community engagement program; and in Dallas with the DSO she has participated in benefit concerts, educational events, and outreach initiatives. "This is a very important part of who I am as a musician," she says.
As a professional educator, Levin is an adjunct associate professor of harp at Southern Methodist University and is on the faculty at the Young Artist's Harp Seminar.
In the Dallas AFM local, which Levin joined as soon as she moved to Texas in 2017, she volunteers on the Dallas Symphony Players Association negotiating committee. "We just did a contract with the DSO and I learned so much about our union by being on the committee," she says. "I learned so much about union rules and things like recording rights about which I had no idea. Seeing all the benefits we get is amazing, like making sure rehearsals don't go too long, or that the management can't just throw in a bunch of new pieces to a concert at the last minute."
Getting more involved in her local has shown Levin the importance of musicians and unions standing together. Local 72-147 recently held a COVID-19 drive to help support its members who were out of work and in need of financial support; the local also donated funds to Baltimore Local 40-543 in 2019 when the Baltimore Symphony Orchestra was locked out; and Dallas members supported striking AFM members in Chicago (2019), Fort Worth (2016), and Pittsburgh (2016), and locked out musicians in Atlanta (2016). "It's a comfort to you to know that if the same ever happens to you, to your orchestra, to your local, that the AFM has got your back," she says.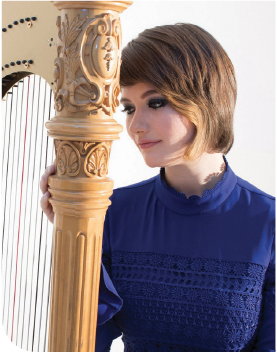 In addition to her position in the DSO, Levin, now 29, is an active performer around the country and around the world as a soloist, orchestral musician, and chamber collaborator. She has performed as Guest Principal Harp with the Los Angeles Philharmonic and the Houston Symphony, and regularly appears with the New York Philharmonic. As a soloist, she has performed throughout North America and Europe, in venues including Carnegie Hall (New York), the Kimmel Center (Philadelphia) and Festspiele Mecklenburg-Vorpommern (Rugen, Germany).
In the time of COVID-19, however, Levin has been confined mainly to her house, just like every other musician around the world. It's been both a blessing and a curse, she says, and she has spent much time focusing on musical projects she would usually not have time for. One important skill she has learned and honed throughout the quarantine period has been technological. She learned audio and video editing while working to record, combine, and post online music performances.
Her latest quarantine project for the DSO has been performing, recording, and editing video duet concerts for the Dallas community to enjoy virtually. The project, called "Open Bar," features DSO musicians performing short duet recitals. Each concert is paired with a featured cocktail video from local bars.
It has been a digital world for many years, but in the time of quarantine that digital world has become essential. One major question for orchestras is how they connect to their communities if they cannot be together, Levin says. "It's a remarkable asset in reaching a broader audience, and it helps music be more accessible literally and figuratively," she says. "Although there is no substitute for live performances, I think it's imperative that orchestras and individuals continue to use their online presence to share their music with people who wouldn't normally be able to come hear these live performances (or who haven't explored classical music before)."