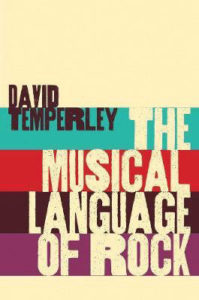 From The Beatles to Nirvana, Michael Jackson to Bonnie Raitt, music theorist David Temperley shows how rock musicians exploit the musical dimensions of the style—harmony and melody, tonality and scale, rhythm and meter, phrase structure and form—to achieve aesthetic and expressive goals. With abundant musical examples and sound clips available on the book's companion website, The Musical Language of Rock provides a new and deeper understanding of the power and appeal of rock, and its essential place in modern music.
The Musical Language of Rock, by David Temperley,
Oxford University Press, www.oup.com.