Author Martin Popoff examines the music of Led Zeppelin as a complex amalgam of blues, rock, folk, and country. He details each of the group's 81 studio tracks—how and why they were created and the historical context, as well as the recording process. Sidebars detail personnel and instrumentation for each album. The book contains many rare performance and offstage photographs, along with memorabilia.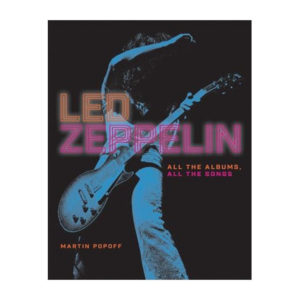 Led Zeppelin: All the Albums, All the Songs, by Martin Popoff,
Voyageur Press, www.quartoknows.com.