As Easter weekend came amid the global pandemic, with virus infections on an upward curve and the spread accelerating across America, Canada, and the world, prayers of hope, healing, and redemption were part of the rituals of professional musicians and their families, all locked down in their homes, locked away from live interaction with their audiences, and locked out of their jobs. The weeks leading up to Easter were also marked by a flurry of interest in raising funds for entertainment industry workers—including professional musicians—whose jobs were among the first to disappear due to social distancing measures and emergency governmental restrictions, and who will likely be the last to return to gainful employment.
No sooner had the pandemic Easter celebration concluded than I received a call from Ray Chew, a distinguished member of Local 802, New York City, whom I met early on in my presidency during his benefit performance for Local 802's Musicians Assistance Program. Later, I ran into Ray Chew again when ABC television attempted to downsize its orchestra and implement licensed pre-recorded tracks on Dancing with the Stars. And yet again, when our campaign for streaming residuals in film and live television kicked into gear last year, Ray Chew did not hesitate to stand up and speak out in support of his colleagues, his union, and musicians everywhere during the process.
Ray Chew is one hell of a musician. He recently celebrated his 10th season as music director for Dancing with the Stars. Previously, he served as music director for Fox TV's American Idol, and Showtime at the Apollo. He has helmed award-winning musical events with Carrie Underwood, Rihanna, Aretha Franklin, Justin Bieber, Lenny Kravitz, James Taylor, and Quincy Jones, and has directed such prestigious events as the 2008 Democratic National Convention, the 65th Primetime Emmy Awards, the President's Neighborhood Inaugural Ball, and Macy's Thanksgiving Day Parade.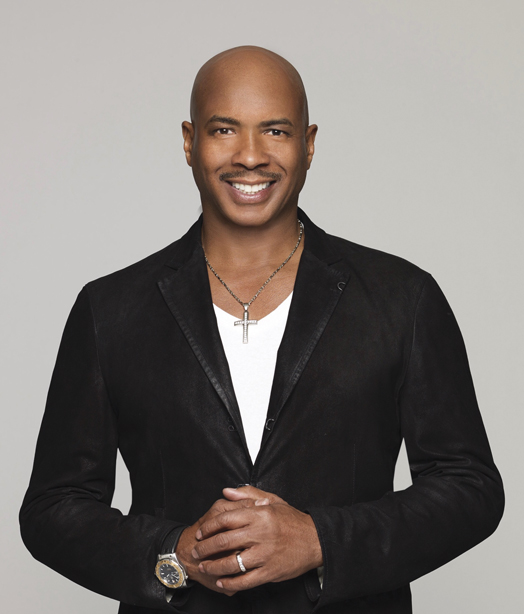 So when Ray Chew called, I answered and listened. Ray wanted to partner with the Federation to develop a four-part virtual series featuring a fundraising portal that would accept donations for relief funds to help AFM freelance musicians whose jobs were lost due to the COVID-19 lockdown.
"I want to do something to bring people together to raise funds for my musician brothers and sisters who are struggling right now because of the pandemic," Ray said. "Freelance musicians are in an unprecedented crisis. The overnight loss of work has left thousands of musicians unable to pay their rent or buy food to feed their families. I am inviting my musical friends and fellow musicians to join me in putting together a series of shows that will bring us together to sing, perform, laugh, and share stories that will uplift us, inspire us and raise funds at this critical time."
To help accomplish these vital and timely goals, I appointed a team of AFM staff to work with Ray, led by my assistant and former Local 802 president, Tino Gagliardi. Our team included International Executive Board member Dave Pomeroy (also president of Nashville Local 257), Secretary-Treasurer Jay Blumenthal, AFM counsel Jennifer Garner and Russ Naymark, Communications Director Rose Ryan, and Electronic Media Services Division Director Pat Varriale.
Jay and Jennifer worked with the AFL-CIO's Union Community Fund to establish a sub-fund to accept tax-deductible donations for the benefit of AFM members. Dave, Pat, and Russ Naymark developed an appropriate media agreement and waiver option for use by the show to cover the performances of AFM and SAG-AFTRA members. Rose Ryan helped promote the series through social media and internal communications. In the space of little more than two weeks, the first of four fundraising "Ray Chew Live Freelancer Fundraiser" episodes aired at 9 p.m. EDT, Thursday, May 7, on Facebook Live. Additional episodes aired on successive Thursdays, May 14, 21, and 28.
Ray's musical guests thus far (as of press time) have included performances by legendary jazz pianist Chick Corea, bassist Marcus Miller, P-funkster George Clinton, and interviews with TV newser Soledad O'Brien and New York Times best-selling author Iyanla Vanzant.
To donate to this special AFM Musicians Relief Fund, go to https://bit.ly/2ylzxs2 and enter the amount you wish to contribute. All donations are tax deductible.
The effort has raised thousands of dollars for freelance musicians. "We've raised awareness and lots of support for musicians in the industry who are suffering," said Ray Chew. "I want to thank the person who gave one dollar, and also the person who gave a thousand dollars. I know they gave from the heart. When musicians have the opportunity to go back to work and perform again, it's going to be great. I also want to thank my union for working to make this possible," he said.
If you are a freelance musician and wish to apply for relief from AFM's Musicians Relief Fund, go to https://bit.ly/3bOdw2F, download the application and follow the instructions.
Ray Chew rolled up his sleeves to help our members. On behalf of the entire membership of the American Federation of Musicians of the US and Canada, I want to thank him, his production team, AFM staff and the good folks at the AFL-CIO for their swift and exceptional response at a critical moment in the lives of musicians whose prayers of hope during Easter weekend may now be answered.