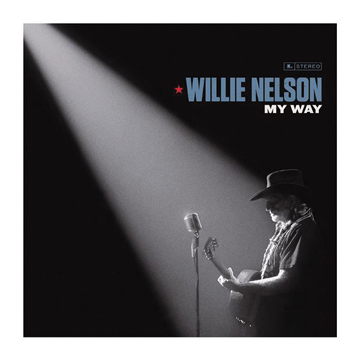 This Best Traditional Pop Vocal Album Grammy-winning project comprises standards and classics made famous by Frank Sinatra. On it, Willie Nelson of Local 433 (Austin, TX) sings some of the most beloved songs of the Great American Songbook. My Way was produced by Local 257 (Nashville, TN) members Buddy Cannon and Matt Rollins and includes lush string and horn arrangements.
Nelson and Sinatra were close friends and colleagues and admirers of each other's work. In the 1980s Sinatra opened for Nelson at Golden Nugget in Las Vegas. Nelson says he learned a lot about phrasing from Sinatra.
Nelson previously "covered" the Great American Songbook in his 1978 Stardust album and his 2016 Summertime: Willie Nelson Sings Gershwin, which won a Grammy for Best Traditional Vocal Album. Nelson's My Way was released September 2018 on Legacy Records.