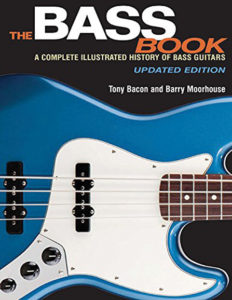 When Fender introduced the world's first electric bass guitar in the early '50s they couldn't have foreseen the impact the Precision Bass would have on the world of music. It would help start a revolution in the sound of popular music. Bass guitar has provided the solid foundation on which much of modern music is built. This third edition of The Bass Book follows the evolution of bass guitar from its introduction to today with a full lowdown of the most important bass players and makers. Brands featured in the book include Alembic, Danelectro, Epiphone, Fender, Fodera, Gibson, Hofner, Ibanez, Lakland, Line 6, Music Man, Peavey, Rickenbacker, Sadowsky, Spector, Squier, Steinberger, Warwick, and Yamaha. There are exclusive interviews with bass guitar makers and players, including Paul McCartney, Jack Bruce, Stanley Clarke, John Entwistle, James Jamerson, and Jaco Pastorius. The book includes dozens of high quality photos of rarely seen basses plus reference section.
The Bass Book: A Complete Illustrated History of Bass Guitars, 3rd Edition, by Tony Bacon and Barry Moorhouse, Backbeat Books,
www.backbeatbooks.com.