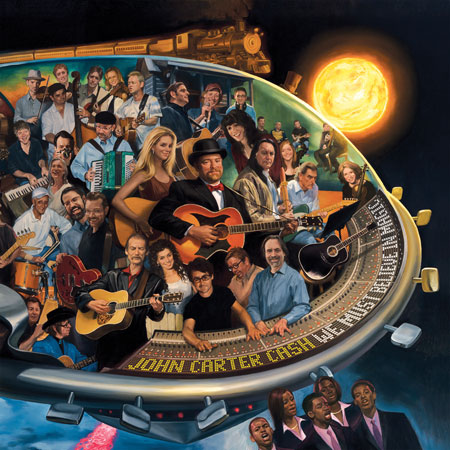 Released September 10
Reviver Legacy

"No matter our path, the magic is inside us all. And though it may be forgotten, it can be remembered once again … It is only up to us to do one single thing, and do it purely … believe," says Local 257 (Nashville, TN) member John Carter Cash.

We Must Believe in Magic is a collection of 17 tracks recorded over the last 10 years. Musical guests on the album include some of the top session players and artists representing rock, gospel, and country music, among them Local 257 members Sam Bush, Shawn Camp, John Cowan, Jerry Douglas, Tony Harrell, Robbie McCoury, Charlie McCoy, Bob Moore, John Prine, and Dave Roe, as well as The Fisk Jubilee Singers.

The only son of Johnny Cash and June Carter Cash, and grandson of Maybelle Carter Cash, John Carter Cash has been a producer for 25 years and has earned six Grammy Awards. He has also written three children's books and two biographies about his parents' legacy. His latest project, The Cash and Carter Family Cookbook: Recipes and Recollections from Johnny and June's Table, was released this fall.