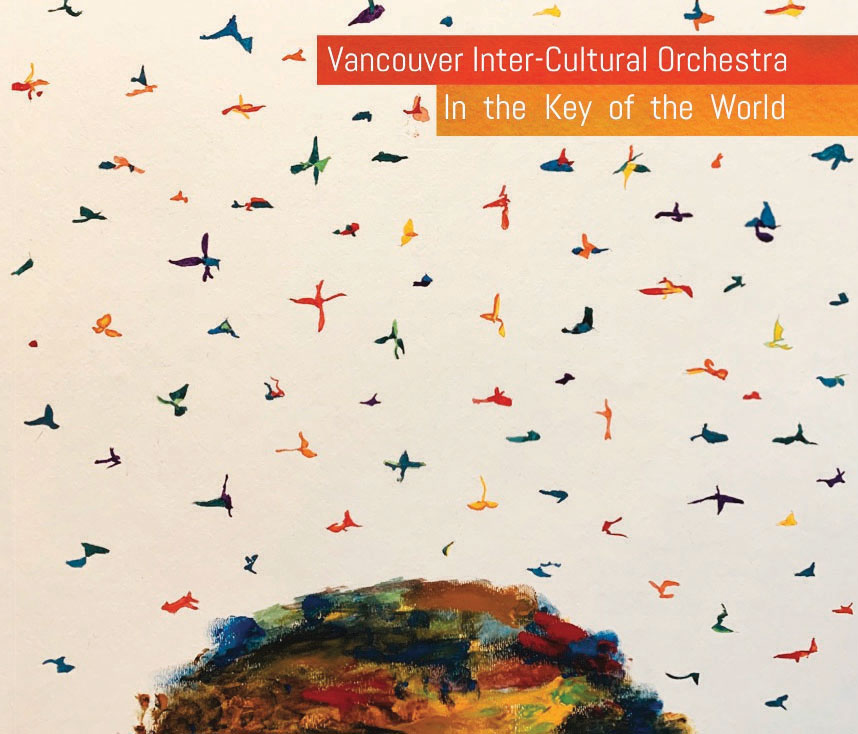 The Vancouver Inter-Cultural Orchestra's new full-length studio album features music by multiple Canadian composers, including Moshe Denburg of Local 145 (Vancouver, BC), performed by an ensemble of 28 musicians from Local 145 and Local 247 (Victoria, BC) playing instruments from a wide range of musical traditions, including Chinese, Vietnamese, Persian, East Indian, and European.
In the Key of the World exists in several musical genres at once: world, classical, traditional. It's fusion music on a global scale; music that transcends borders and breaks down barriers, throwing open the doors of contemporary classical music and forging a new path towards a diverse 21st-century Canadian music scene.
Listeners will hear each of the distinctive, ancient musical traditions represented on the album—Chinese, Jewish, Persian, Indian, and Western European—take on vibrant new colors when showcased in intercultural orchestrations. The album offers a glimpse into the limitless creative possibilities of the intercultural orchestra.