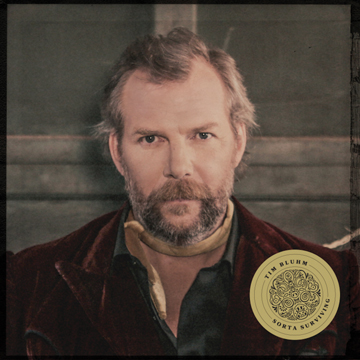 Tim Bluhm's new full-length solo album, Sorta Surviving, is a testament to his versatility as an artist and honed skill as a songwriter. Recorded while coping with a recent divorce and during recovery from a nearly-fatal paragliding crash, the album finds Bluhm, of Local 6 (San Francisco, CA), at a unique place—grateful, appreciative for his life, and more determined than ever.
Bluhm, known as the frontman for rock outfit The Mother Hips, wrote all but three songs on the album. Sorta Surviving also includes choice cover songs "Del Rio Dan," made popular by the Everly Brothers, Johnny Cash's 1958 hit, "I Still Miss Someone," and album-closer, Merle Haggard's waltzing "Kern River."
Produced by Widespread Panic's Dave Schools, Sorta Surviving features an all-star lineup of musicians including Nashville legends, David Roe (bass) and Gene Chrisman (drums), both of Local 257 (Nashville, TN).