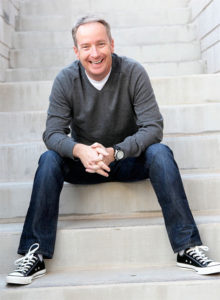 Music education advocate Scott Lang has launched a new music advocacy group called Be Part of the Music (www.BePartoftheMusic.com) to provide free resources to school music teachers, administrators, students, and parents. The stated goal of the organization is to recruit one million new students to American public school music programs. The free, customizable recruitment and retention materials, which currently include 45 documents and 27 videos are designed to help the community better understand the different ensembles and instruments that are available, along with the positive impact that music can play in the life of a child and the school community. Currently available materials are focused on elementary students, but future items will focus on retaining student interest throughout their teenage years.
This new offering to also grow involvement in public school orchestra and chorus programs, is based on the successful Be Part of the Band program, which has increased enrollment in public school band programs by 20% across the nation.
"Music is the silver bullet that makes the school experience better," says Lang. "Many studies prove that students involved in music programs have higher test scores, higher academic performance, and lower drug and alcohol abuse levels, just to name a few benefits. Our goal of attracting one million new music students is lofty, but we can reach it by adding just 10 students in each and every one of the country's 100,000-plus elementary schools."
Be Part of the Music sponsors include Yamaha Corporation of America, Jupiter Instruments, Fred J. Miller, French Woods Fine Arts Camp, NAMM, Music for All, American String Teachers Association, and the National Association for Music Education.