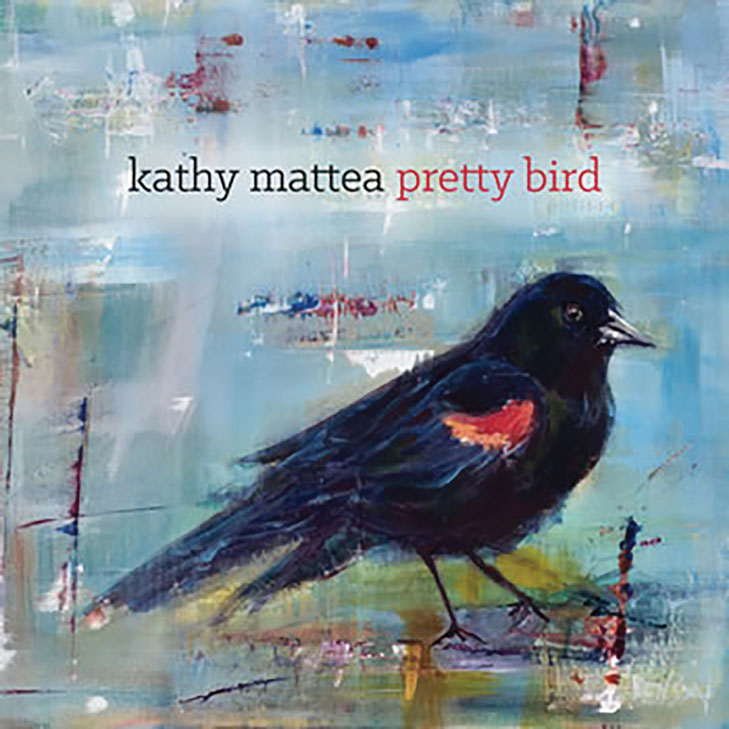 Released September 2018
Captain Potato
This is the first new album in six years for the Local 257 (Nashville, TN) member. Though Kathy Mattea has enjoyed two Grammy wins, four CMA Awards, four number one country singles, five gold albums, and a platinum greatest hits album, her continued career was in doubt when her voice began to change a few years ago.

"The hardest thing was facing the question of whether I would still be able to sing well enough to enjoy it. That was the acid test for me, and I had to be willing to walk through a process that bumped me up against a very real possibility that, in the end, the answer might be no," says Mattea.

She dug in with her vocal coach, and in the end, produced the most poignant album of her career. Pretty Bird is an acoustic collection of 12 songs—a number of powerful covers that chronicle her journey back to singing and a couple contributions from her husband, songwriter Jon Vezner. The title track comes from bluegrass singer-songwriter Hazel Dickens. Other tracks include "Chocolate on My Tongue" (Wood Brothers), "Ode to Billie Joe" (Bobbie Gentry), and "I Can't Stand Up Alone" (Martha Carson).