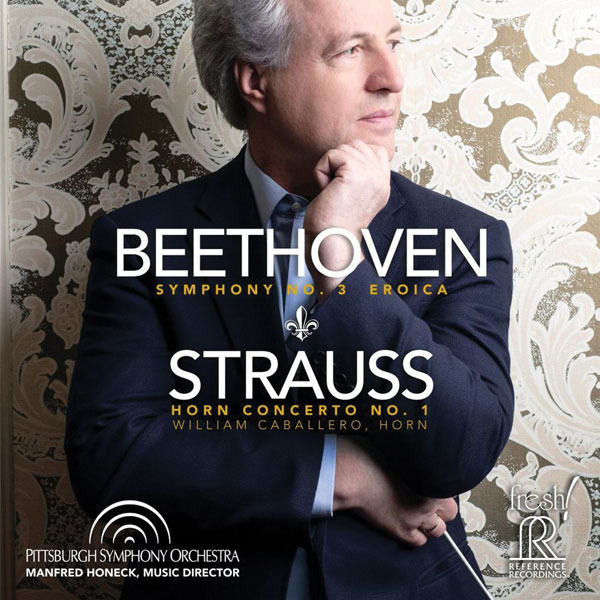 Released September 21
Reference Recordings

This Pittsburgh Symphony Orchestra album was recorded in beautiful and historic Heinz Hall under the direction of Manfred Honeck. Pittsburgh Symphony Orchestra musicians are members of Local 60-471 (Pittsburgh, PA).

Maestro Honeck's included music notes give insight to the history of both pieces and describe how he conducts and interprets each. Principal Horn William Caballero gives a masterful performance as a soloist on Strauss: Horn Concerto No. 1. The booklet notes include a question and answer session with Caballero and Honeck as Caballero discusses the history and performance of the piece.

This is the eighth release of the Pittsburgh Live! series of multi-channel hybrid SACD releases on the Fresh! series from Reference Recordings. The previous release Shostakovich 5! Barber Adagio won Grammy Awards in 2018 for Best Orchestral Performance and Best Engineered Classical Album.