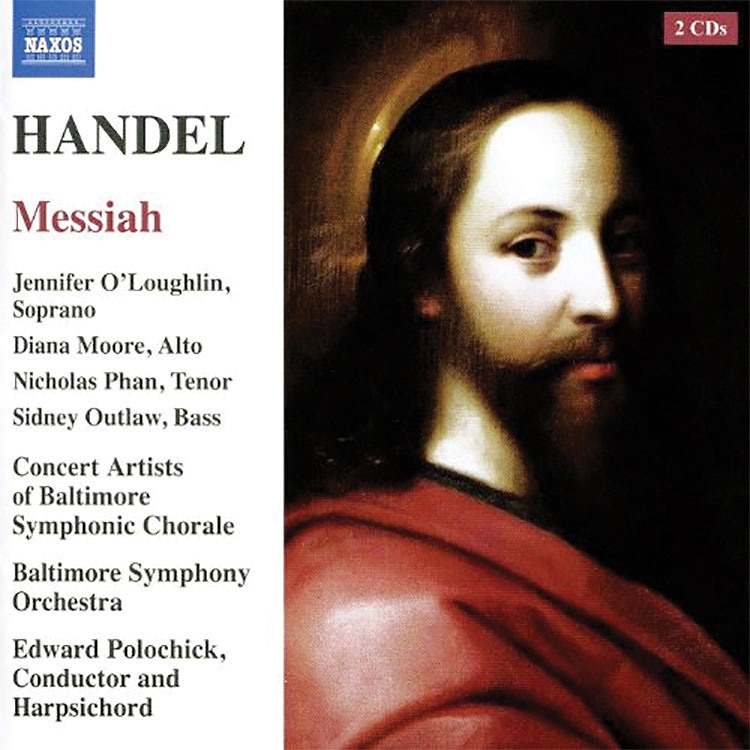 Released September 2018
Naxos Records

This recording of the holiday Baroque classic features the Baltimore Symphony Orchestra, members of Local 40-543 (Baltimore, MD), the Concert Artists of Baltimore Symphonic Chorale, Soprano Jennifer O'Loughlin, Alto Diana Moore, Tenor Nicholas Phan, and Bass Sidney Outlaw.

The conductor is Edward Polochick, who founded Concert Artists of Baltimore in 1987. He is in his 20th season as music director of the Lincoln (NE) Symphony Orchestra, and has served on the conducting faculty of The Peabody Institute of the Johns Hopkins University since 1979.

Celebrated for its vivid choral writing and expressive density of solo arias, George Frideric Handel's Messiah is considered one of the greatest choral masterpieces of the Western canon.