A sequel to the popular A Drummer's Perspective, David Phillips captures images showing the energy, excitement, and emotions of drummers playing live. Photos show drummers playing a wide variety of genres in venues that range from small clubs to Wembley Stadium. Among the wide range of drummers featured are Local 47 (Los Angeles, CA) members Kenny Aronoff, Gregg Bissonette, Peter Erskine, and Sheila E.; Local 802 (New York City) members Billy Cobham and Jack DeJohnette; and Lars Ulrich of Local 424 (Richmond, CA).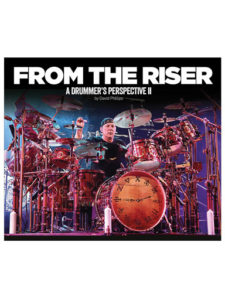 From the Riser: A Drummer's Perspective II, by David Phillips,
A & R Marketing Limited, www.armarketing.co.uk.