GIFTS FOR MUSICIANS AND MUSIC LOVERS
Rock out while you cook out with these microphone inspired kitchen utensils from Rise8 Studios, check them out at www.rise8musicgifts.com and see all of their unique and fun gifts and products for musicians and music lovers like guitar-neck utensils, guitar body picture frames, drumstick utensils, and brand new guitar-neck clothes hangers! Everything is on sale now. Use coupon code AFM2020 for 15% off your first order, free shipping for orders over $30. Sale ends December 18.
www.rise8musicgifts.com
---
LOUD ACOUSTIC SOUND
The Fishman Loudbox Artist packs 120 watts of ultra-clean, bi-amplified acoustic power into an incredibly lightweight and portable package. It features two versatile channels that can each accept an instrument or mic input. Fishman's legendary tone and feedback-fighting controls, plus a dual-effects section, make the Loudbox Artist a great choice for the seriously active musician. Featuring Bluetooth 4.0 connectivity, three-band EQ with shelving bass and treble, resonant-style midrange, input gain with 10dB pad and clip indicator, 24-Volt phantom power for condenser mics, dual digital effects section with Reverb, Delay, Chorus, Flanger and Slap Echo, dedicated effects loop, balanced XLR outputs on each input channel and main mix, channel mute, headphone output, and a two-way speaker design with built-in 10-degree baffle angle.
---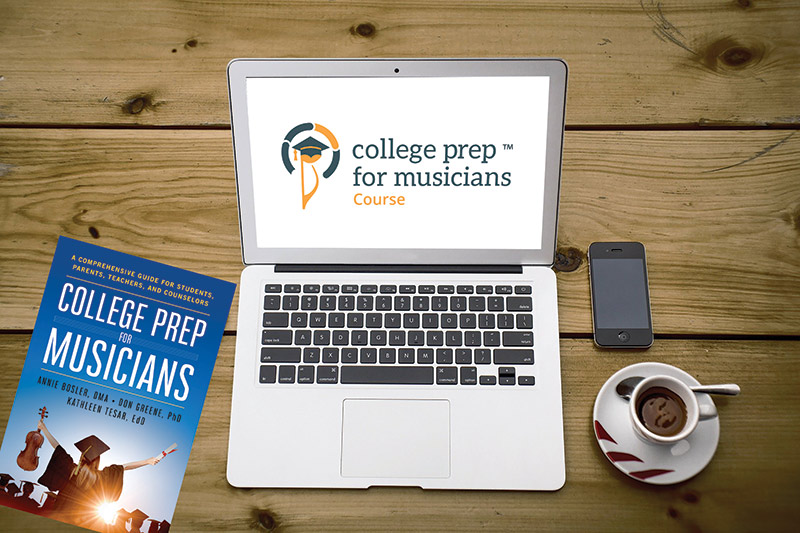 GIVE THE GIFT OF COLLEGE PREP
The College Prep for Musicians™ online self-study course and additional book has everything you need to know about applying to college as a musician. The six-module course, led by creators Annie Bosler, DMA, Don Greene, PhD, and Kathleen Tesar, EdD, is a must for middle and high school students who want to pursue music studies in college. The information delivered in the 17 lectures covers organizational tools, preparation assessment, career options, and more. Useful aids such as repertoire spreadsheets, an audition matrix, PDF guides, and other tools are included. Each of the three course creators brings a different perspective and background to the subject, from top conservatory admissions experience, to years of teaching and professional performing, to Olympic coaching and audition preparation.
www.CollegePrepforMusicians.com
---
STORIES OF A GIG WARRIOR
In his new book, Keys to the White House and Other Stories of a Gig Warrior, pianist/keyboardist Bob Boguslaw details his 22-year career with the "President's Own" Marine Band and the years as a freelance musician that led him there. Boguslaw, of Local 40-543 (Baltimore, MD) and Local 161- 710 (Washington, DC), describes the ups and downs of a life devoted to music, from dive bars to cruise ships, from the world's great concert halls to the Grand Foyer of the White House. Available at Bob Boguslaw's website, Amazon.com, and BarnesandNoble.com.
---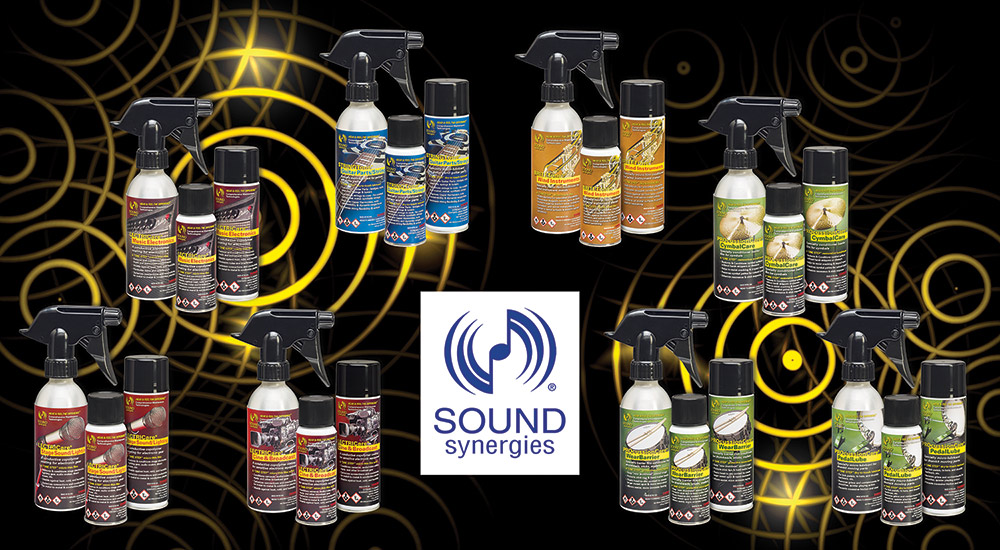 COMPLETE CARE AND CONDITIONING FOR INSTRUMENTS, GEAR, ELECTRONICS
We've solved your musical instrument care and gear maintenance problems with advanced product formulas that are designed to enhance sound quality, maximize performance, and protect in one simple, easy, fast application. STRINGTone® Guitar Parts/Strings is the first string-care product to penetrate deep into the string's core for total lubrication and conditioning. LECTRICare® gets the job done where all others fail. Three targeted contact cleaning and conditioning formulas to handle a wide variety of environmental conditions.
■ Music Electronics
■ Stage Sound/Lighting
■ Cine/Broadcast
PROcussionCare® with three unique formulas for state-of-the-art drum kit care and maintenance.
■ WearBarrier
■ CymbalCare
■ PedalLube
BRITETone® is an advanced micro-thin metal and wood conditioner/lubricant for all brass, wind, orchestral, and band instruments.
---
SANITARY SPIT-VALVE SOLUTION
Finally, there's a sanitary spit-valve solution for wind instrument players! No more gross, unsanitary puddles of spit on the stage floor, in the band room, or on the floor at home. The Spit Diaper, created by trombonist and flutist Bugs Beddow of Local 5 (Detroit, MI), is made to fit trombones, trumpets, baritones and euphoniums, tubas, French horns, saxophones, clarinets, oboes, and bassoons. After each use, simply hand wash your Spit Diaper in the sink with a few drops of antibacterial soap, rinse, dry, and reuse. For more information or to purchase, contact bugs@bugsBeddow.com.
---
HIGH QUALITY HEARING
Whether you're an artist, engineer, podcaster, video editor, or content producer, you're always in creative mode. AKG K371-BT professional studio headphones strike the perfect balance between studio-quality sound, Bluetooth functionality, plush comfort, and a sleek, sturdy design that stands up to your mobile lifestyle. K371-BTs are precision-engineered to match AKG's Reference Response acoustic target to reproduce natural, balanced audio in extraordinary detail, so you can make more confident decisions when mixing and editing. They deliver deeper bass and higher highs than any other model in class, with a stunning frequency response of 5 Hz to 40 kHz. K371-BTs offer the convenience of switchable Bluetooth wireless and wired connectivity: A built-in microphone allows two-way Bluetooth communications, whether you're in a studio session or a conference call.
---
COVER YOUR BRASS
Conn-Selmer helps trumpet and tenor trombone players prevent the spread of COVID with the company's new bell covers. The covers, designed by Local 47 (Los Angeles, CA) lifetime member and trombonist Ira Nepus, are designed to help keep air particulates from escaping the instrument while not altering the pitch or the quality of sound. Made from double layered stretch nylon and machine washable, the covers will fit up to 5-inch trumpet bells and up to 8-inch trombone bells. Only available in black.