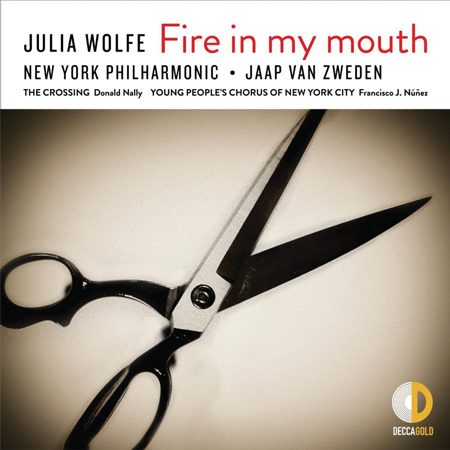 Julia Wolfe's large-scale work for choir and orchestra Fire in my mouth was recorded live at the world premiere in January 2019 by the New York Philharmonic, The Crossing, and The Young People's Chorus of New York City. New York Philharmonic musicians are members of Local 802 (New York City).
The piece was inspired by the infamous Triangle Shirtwaist Factory fire, which claimed the lives of 146 New York City garment workers—most of whom were young immigrant women—in 1911, and the political unrest surrounding it.
The recording features 146 female vocalists—commemorating the total number who perished in the fire—and incorporates elements derived from protest chants, courtroom testimonies, Yiddish and Italian folk songs, and an elegiac recitation of all 146 victims' names.