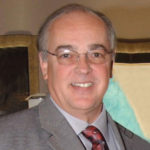 by Dan Beck, trustee, Music Performance Trust Fund
After two decades of decline, the Music Performance Trust Fund (MPTF) has reached the beginning of a new era of recovery and sustainability. The impact of the most recent labor agreement, between the major labels and the AFM, surfaced just weeks prior to the May 1, 2018 start of the 2018-2019 fiscal year. This provided the opportunity to expand our overall grant initiative and stabilize the trust's operational base after so many years of deterioration.
Overall grant distribution grew more than 25% from $671,000 in the 2017-2018 campaign to $848,000 this past year. Total events funded also expanded from 1,846 to 2,161.
Our senior center events stayed steady at just more than 500 for the year and our community events maintained at more than 1,000 events. The significant area of growth occurred with our educational outreach. A special initiative to create new school programs was a huge success with the schedule nearly doubling from 251 to 477. This is a dramatic return to the traditional support the MPTF has provided in bringing music into the schools. Even with the significant number of AFM members who are educators, the efforts made by locals throughout the US and Canada was beyond our expectations.
One of our goals is to regrow and expand the geographic distribution of our grants. To that end, 11 locals that had previously not received our grants in several years came back on-board, bringing the total to 105 union locals served by our funding. Our objective is to continue this reconnection to more regions throughout North America.
As our grant budgets continue to grow in 2019-2020, our focus is to expand community events. Leveraging MPTF funds, while partnering with other community organizations and local government, can create positive economic and social change, not just for musicians, but for all. Music matters, and music has the power to create positive energy and growth through festivals and arts programs to engage neighborhoods and municipalities.
We look forward to exploring these new challenges in the coming months. For those attending the AFM Convention in Las Vegas, the MPTF staff will be on hand to discuss ideas and help identify opportunities to put our grant funds to work.