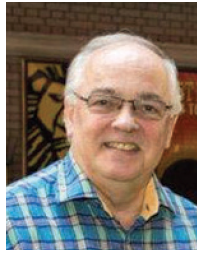 by Dan Beck, Music Performance Trust Fund (MPTF) Trustee
Members of the AFM recognize the Music Performance Trust Fund (MPTF) as a long-time source of supplemental income for performances that are free to the public. Generally, those who are familiar with the trust fund know that these performances happen in parks and public places, schools, hospitals, and senior centers.
With the MPTF's upgraded grant management system, it is now easier for us to know more about our programs. Having these capabilities can help us better articulate what it is we do and how it benefits communities, as well as professional musicians.
Over the summer of 2016, the MPTF co-sponsored nearly 1,000 free, live music events. There was a wide range of publicly accessed venues, including parks, city squares, shopping malls, theaters, block parties, and arts festivals. We participated in patriotic observances on Flag Day, Memorial Day, and July 4th. Our reach also extended to libraries, health facilities, senior centers, houses of worship, community centers, and schools. Thus far this fiscal year, the conservative estimate for total attendance at 958 events is more than 1.3 million.
This year, we began asking applicants to provide a low and high estimate of the attendance they expected at these various events. We urge everyone to provide us with realistic estimates, as it is not just the number of people who enjoy these performances, but also the personal experience these performances provide each listener. Here are some numbers to further appreciate the work of the MPTF:
We participated in 112 educational programs since May 1. The average grant was approximately $540. The estimated attendance at these events ranged from 167 to 315, on the high end. More programs are scheduled throughout the school year.
Our senior citizen events, presented under the umbrella of MusicianFest, total 290 of the 500-plus we have in the works. Estimated attendance at these events averages between 57 and 117. We project the total attendance to be well over 20,000 seniors. The average cost per date is under $220. The other 65 senior events the MPTF has co-sponsored have average attendance ranging from 85 to 145 per event, at a cost averaging $260 each. Our health facility dates were even more cost effective, averaging under $100 each, and enjoyed by an estimate of between 80 and 157 people. Our schools, medical centers, and senior centers events are more intimate musical experiences for these special audiences.
However, many of the MPTF's events are larger community affairs. More than 100 arts festival performances this summer averaged in the low range of 295 to a high of 1,260 music lovers. Additionally, the park events we help bring to cities and towns averaged between 2,500 and 4,000 people for the nearly 500 performances we supported.
Through all the struggles the MPTF has faced over the past two decades, the important work of bringing free, live music events to the public is still moving hearts and impacting the quality of life in communities throughout North America.