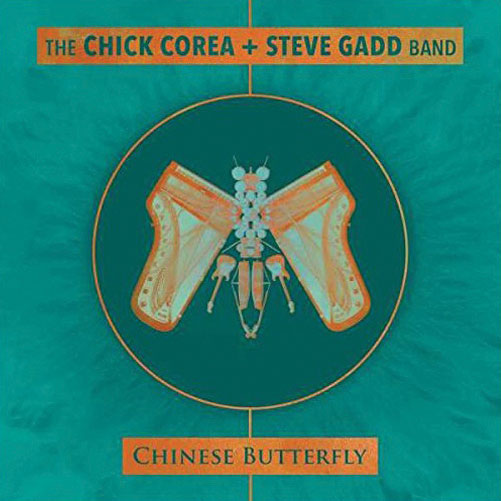 Concord Jazz
The bond between Local 802 (New York City) members Chick Corea and Steve Gadd goes back more than 50 years. The two-disc album Chinese Butterfly is a result of the two musicians' long-held desire to work together more intensely.
"Whenever Chick and I bump into each other, we're always talking about playing music together," Gadd says. "After many years of saying that, we finally put some time aside." The resulting recording uses their shared history of innovation as a launching pad to push into new territory with funk, intimate lyrical excursions, and Spanish-hearted improvisations in jazz.
Collaborators on the album include Benin-born Local 802 guitarist and vocalist Lionel Loueke, Local 802 saxophonist and flutist Steve Wilson, Cuban bassist Carlitos Del Puerto, and Venezuelan percussionist Luisito Quintero.