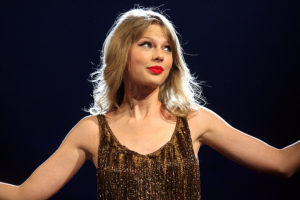 Last week, indie labels and artists put pressure on Apple to compensate artists during the three-month trial period for its new streaming service. Musicians feared, in particular, that they would miss out on opportunities to get financial return from new music launched during Apple Music's free introductory period, beginning June 30.
This weekend, Local 257 (Nashville, TN) member Taylor Swift posted an open letter on her Tumblr page saying she would withhold her latest album, 1989, from the service because of this situation. The letter read, in part: "I find it to be shocking, disappointing, and completely unlike this historically progressive and generous company … This is not about me. Thankfully, I am on my fifth album and can support myself, my band, crew, and entire management team, by playing live shows. This is about the new artist or band that has just released their first single and will not be paid for its success. This is about the young songwriter who just got his or her first cut and thought that the royalties from that would get them out of debt … We know how astronomically successful Apple has been and we know that this incredible company has the money to pay artists, writers, and producers for the three-month trial period."
According to Billboard, Apple Senior Vice President Eddy Cue reached out to Swift, letting her know he had heard her concerns, as well as the concerns of indie musicians across the country. Apple also announced that it will now be paying royalties to artists and record labels during the introductory first three months.