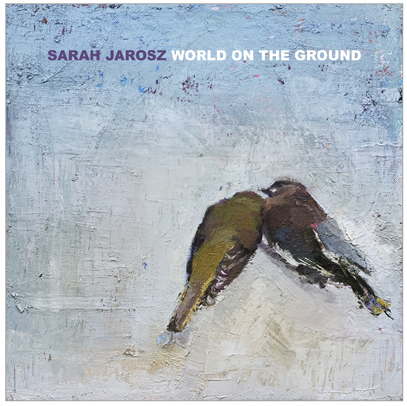 Three-time Grammy winner Sarah Jarosz, of Local 257 (Nashville, TN), has announced the June 5 release of her first new album in four years.
World On The Ground is a collection of stories both real and imagined exploring the tension and inertia of small-town living. Jarosz, a native of Wimberley, TX (pop. 2,626), explores the desire for escape set against the ease of staying put. The album is populated by sensitive souls, aimless wanderers, and back-porch daydreamers. With the scope of a novel and a sound inspired by classic Texas songwriting, the album paints a portrait that exists outside of time.
World On The Ground takes its title from album highlight "Pay It No Mind," in which wisdom is passed down through song by a bird looking down at the world: "When the world on the ground is gonna swallow you down, sometimes you've got to pay it no mind." The song's "little bird stretching her wings" graces the album's cover, an Erin E. Murray painting gifted to Jarosz from her parents.