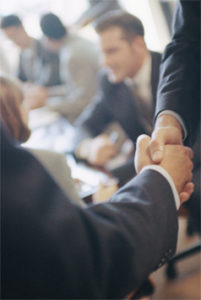 Word of mouth marketing (WOMM), or peer-to-peer marketing, is genuine, emotional conversations people have with their friends about your gigs and music. Creating this type of "buzz" is particularly effective for building a following in your local area. Think of WOMM as the original social media.
Unfortunately, few artists use WOMM as effectively as they could. The problem is that they become too focused on collecting fans, instead of connecting with fans. Having 10,000 fans who at one time liked a video you posted, is not nearly as effective as having 100 really passionate local fans who drive others to attend your shows.
Here are 7 tips for using Word of Mouth Marketing effectively:
Make sure your music stands out. Engage with the audience and get them talking. Be a presence in their lives by keeping them up-to-date with your life both on and off stage. Strive to be exciting, outrageous, and exceptional, both on stage and online. Take time to interact with everyone who posts something about your band or comments on your social media site.
Provide your fans with different ways to talk about your band and share their experiences with friends. Encourage them to post on your social media sites, and take lots of show photos that they can comment on. Provide them with hashtags to use. Ask them questions about your set list and latest gig to get a conversation started.
Building a strong fan base that goes beyond "likes" requires a strategy and some insight about what type of fans your music attracts. What other things do they tend to be passionate about? A good WOMM strategy is credible, social, repeatable, measurable, and respectful. Never deceive your audience/listeners by claiming to be something you are not.
Make your communications special and memorable. Use "trigger words" like "sneak preview," "exclusive footage," "new release," and "never before heard." Surf the Internet for other phrases that seem to generate interest and write them down to use similar phrasing in the future.
Hold short-term contests and tease them with upcoming info to get them to follow you more closely. Ideas include: "Indianapolis gig will be announced on Monday," "win a free music download," or "like this post to be entered in a drawing for a backstage pass (or VIP seating." Alternatively, send them a link to a free song download on your site and say, "If you like what you hear, please pass it along to a friend."
Humor, sex, or shock appeal can stimulate and accelerate natural conversations among fans. Do you remember the funny "United Breaks Guitars" song and video posted by Dave Carroll of Local 571 (Halifax, NS)? Alternatively, use Photoshop to put yourself on stage with a celebrity, or make some other interesting, funny, and unbelievable photos to post.
Utilize journalists and other people involved in your local music scene to help spread the word. Send them press releases and keep them informed about your latest releases and major gigs. Develop a press kit with your bio and interesting stories about your band.