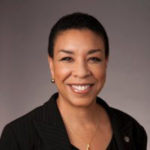 by Kim Roberts Hedgpeth, Executive Director Film Musicians Secondary Markets Fund
In 2017, the Film Musicians Secondary Markets Fund (FMSMF) celebrated 45 years of serving the film and television music community. Created in 1972 by the motion picture and television producers and the AFM, the FMSMF's primary purpose was to act as the agent of the producers to collect and distribute residual payments to film musicians. Today, we continue this mission, while also serving as a resource for motion picture professionals in addressing various challenges to the industry.
For some musicians and filmmakers, the FMSMF remains a bit of a mystery. Because FMSMF distributes a significant source of income to working musicians, all musicians working in film, television, new media, as well as sound recordings should be familiar with how it works.
FMSMF provides a unique service to the film and TV music community. For producers, it shoulders the responsibility of calculating and issuing individual musicians' residual payments and paying required taxes and withholdings. For musicians, FMSMF sends a detailed listing with a breakdown for each title that accompanies the musician's annual payment. This provides a "one-stop shop" to make residual tracking, personal record keeping, and annual tax accounting easier and more efficient for the working musician.
FMSMF is a 501(c)(6) nonprofit organization operating under the supervision of an oversight committee appointed by the Alliance of Motion Picture & Television Producers (AMPTP), and AFM liaisons appointed by the AFM International President who consult with the oversight committee. FMSMF does not engage in collective bargaining on behalf of either producers or the AFM.
How FMSMF Works 
FMSMF collects residuals (contributions) if a film, TV program, or new media project has moved from its primary market into a secondary market, and that secondary market use generates revenue, as described in Chart 1.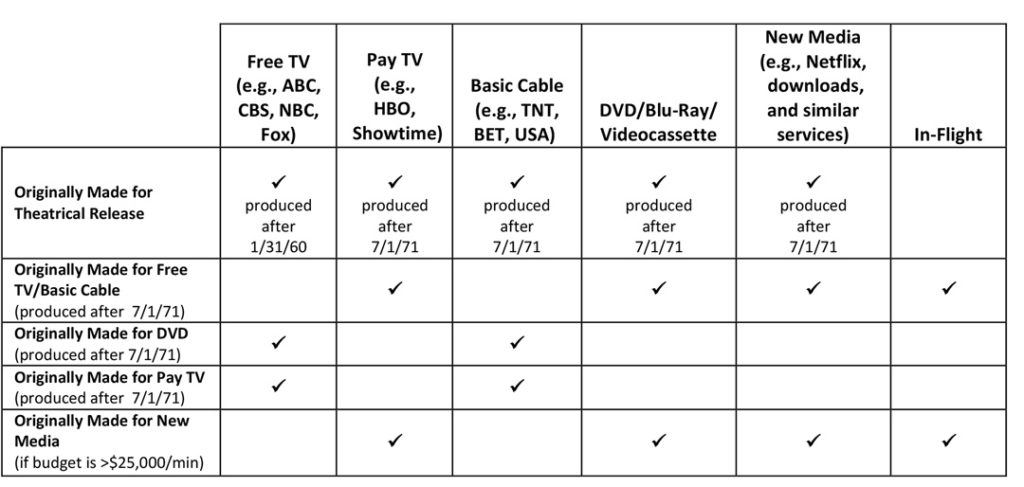 Residuals collected by the FMSMF represent a small percentage (below 1% net of deductions outlined in the AFM agreement) of distributors' gross receipts from secondary market distribution of film, TV, or new media programs. Producers and/or distributors send residuals directly to the fund on a quarterly basis. Residuals collected during the FMSMF's fiscal year (April 1-March 31) are distributed to musicians the following July 1. Administrative costs for operating the fund (legal and auditing fees, insurance, salaries, computers, rent, etc.), taxes, and other required withholdings, plus a small reserve for "omissions," are deducted from the amounts collected. Each individual title's contribution is allocated proportionally against the total contributions received for all titles during the year. (A title refers to an individual film or a season of a TV series). Each musician's share within each title is determined by applying the percentage that his original wages represented of the total wages paid to all musicians for the score, against the residual payment collected for that title during the year.
A second, smaller "omissions distribution" is made each September to musicians who the fund discovers were erroneously omitted from a project's list of musicians, or whose original wages were underreported to the fund. FMSMF conducts its own research, reviews, and audits, either directly by the Fund Compliance Department or by outside auditors engaged by the fund to ensure that signatory producers and distributors make the required residual payments. In addition, the fund's Participant Services staff works to find musicians who may have unclaimed residuals waiting at the fund. Many of these "lost" musicians are musicians who performed on AFM-covered sound recordings that were used in AFM-covered films and programs, but do not have a valid current address registered with the fund.
Who Participates?
Participating musicians include, not just instrumentalists who played on the score (on or off screen), but also conductors, orchestrators, copyists, arrangers, contractors, and other AFM-covered positions. Further, musicians who worked on a union-covered sound recording used in an AFM signatory film, TV program, or new media project may be entitled to share in that title's secondary market residuals. If a participant is deceased, his/her designated beneficiary is entitled to receive the participant's share of residuals. The FMSMF staff researches, identifies, and contacts beneficiaries to effectuate the musician's intent for them to benefit from their legacy.
Recent Activity
In the 2017 fiscal year, the FMSMF collected more than
$98.4 million in secondary market residuals. Participants received 15,676 payments in the July regular distribution and another 1,415 payments as part of the September omissions distribution. A list of films, TV programs, and new media programs that have paid into the fund over the years is located at www.fmsmf.org.
It can take several years after the first release or broadcast before a film, TV program, or new media program moves into a secondary market and revenues are generated. Resulting residuals for an individual title can vary from modest to significant, depending on its success. Overall, secondary market residuals have grown in recent years. Residuals from new media exhibition of film and television programs have become a more significant share of the totals, as illustrated in Chart 2.

FMSMF also administers a smaller sub-fund that collects supplemental market residuals for secondary use of live and videotape programs such as the nightly talk shows, variety shows, and other programs produced under the AFM's Live Television Videotape and Basic Cable Television agreements.
Whether you actively work in film and television scoring, on a new media project, or in sound recordings, the FMSMF and the residuals it collects can be relevant to you. Now, the fund has new relevance to all working musicians. As a result of the AFM's negotiations for its 2015 Film and Television Basic agreements, a portion of the residuals collected by FMSMF will be sent to the AFM-EPF to help support the funding of musicians' pensions.
We invite you to learn more about the FMSMF by visiting our website where we keep musicians and producers informed about FMSMF activities and offer online services for musicians and beneficiaries to securely access accounts, update information, sign up for easy direct deposit and paperless options, and locate unclaimed residuals.
Remember, if you're a participant, please make sure your address, email, contact information, and beneficiary designations are current and remain up-to-date with the fund. And, please visit us on Facebook.
On behalf of the FMSMF staff, we look forward to our continued service to the professional musicians of the US and Canada and extend our best wishes for a happy and healthy 2018!