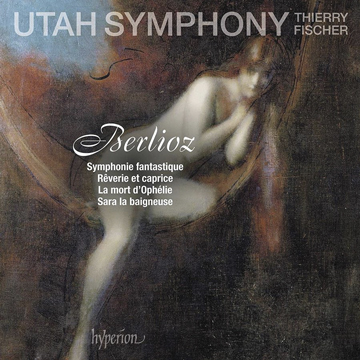 Music Director Thierry Fischer and the Utah Symphony's new all-Berlioz album features a varied selection from Berlioz's oeuvre, including his best-known work, Symphonie fantastique.
The album also includes Rêverie et caprice for violin and orchestra, recorded with Philippe Quint when he was the orchestra's Artist-in-Association, and two poetry settings for orchestra and chorus, La mort d'Ophélie and Sara la baigneuse, which were recorded with the Utah Symphony Chorus and University of Utah Chamber Choir.
Utah Symphony musicians are members of Local 104 (Salt Lake City, UT).