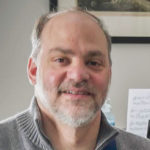 by Anthony D'Amico, Theater Musicians Association President and Member of Local 9-535 (Boston, MA) and Local 198-457 (Providence, RI)
As in all other sectors of our industry, the COVID-19 pandemic has had a severe effect on the musical theatre business throughout the federation. On March 12, New York Governor Andrew Cuomo ordered Broadway to shut down until at least April 13. National tours throughout the United States and Canada have been suspended or canceled, and cast, crews, and musicians have been sent home. Local city governments everywhere have restricted the size of public gatherings, all but closing regional theaters.
We theatre players live by the maxim "The show must go on," yet here we find ourselves sitting at home with all work canceled. The Theatre Musicians Association (TMA) is monitoring this everchanging situation closely, and will send out useful information and suggestions to our members via The Pit Blast—our email notification system.
Many theaters and producers are citing force majeure clauses as a reason not to pay musicians for canceled work. However, it is in the musician's best interest to look at the individual agreements they work under to confirm they are in fact not entitled to compensation for lost services. All contracts and force majeure language are certainly not alike.
The Broadway World website is a good place to keep track of the situation through a musical theater prism. This page will keep track of canceled theatre tours. They have promised to update the information as the situation changes: www.broadwayworld.com—under "Shutdown Updates" click on "National Tour Updates."
We are in uncharted territory. While the closing of theaters and suspension of tours is certainly an extreme measure, it is necessary if we are to "flatten the curve." Along with frequent hand washing and social distancing, staying out of the close confines of an orchestra pit is our way to fight this outbreak. I welcome any suggestions and questions you might have—I can be reached at president.tma@afm-tma.org.