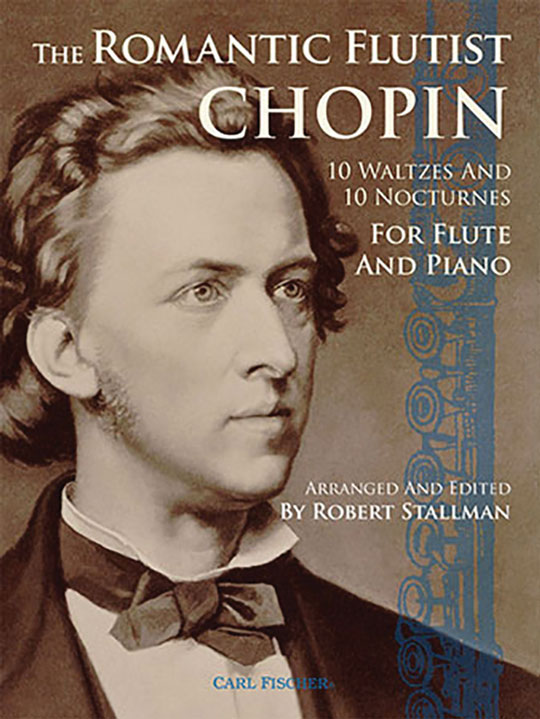 Drawing on the piano music of Frédéric Chopin, flutist Robert Stallman has created a unique compilation of 20 waltzes and nocturnes arranged for flute and piano. These pieces for enjoyment, inspiration, study, and performance, invite flutists to enter Chopin's poetic and expressive world.
The Romantic Flutist Chopin: 10 Waltzes and 10 Nocturnes for Flute and Piano, arranged and edited by Robert Stallman, Carl Fischer,
www.carlfischer.com.