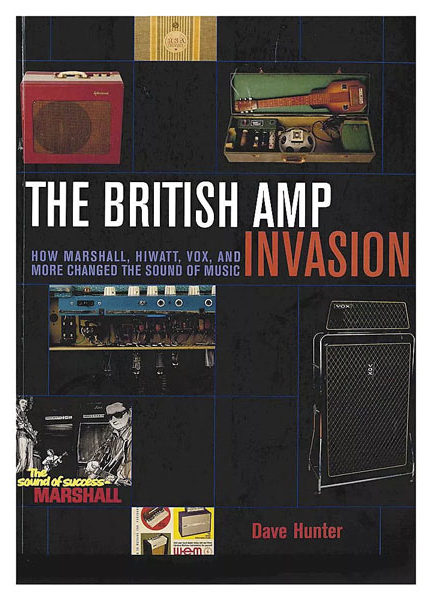 The British Amp Invasion chronicles how a minor offshore industry quickly became a world leader and the choice of British guitar heroes and American arena stars alike. The book features backstage histories, compelling stories, and photographs to tell the story of amps made by Vox, Marshall, Hiwatt, Orange, Watkins, Selmer, Sound City, and more.

The British Amp Invasion: How Marshall, Hiwatt, Vox, and More Changed the Sound of Music, by Dave Hunter, Backbeat Books,
www.backbeatbooks.com.