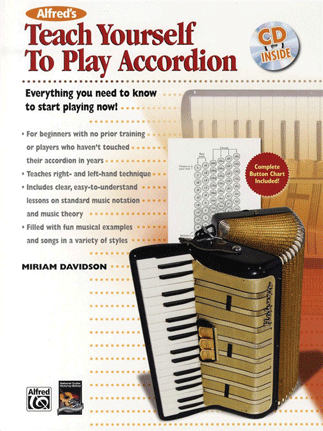 This book is for both beginners with no prior accordion playing and players who haven't touched their accordion in years. Lessons include a variety of musical styles—polka, bluegrass, Latin, Cajun, zydeco, celtic, and more. It covers basic technique plus practice tips, basic maintenance, the parts of the accordion, and ornaments and embellishments. There's a complete button reference chart and audio tracks for play-along and practice.
Teach Yourself to Play Accordion,
by Miriam Davidson, Alfred Music, www.alfred.com.