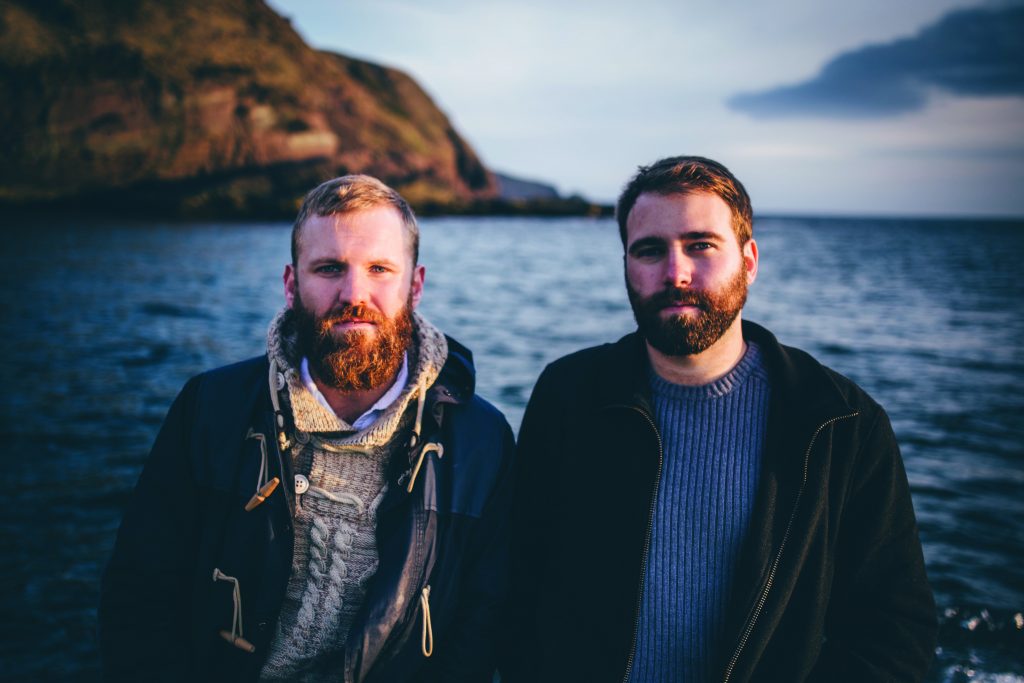 The members of the Canadian band Rum Ragged say they actually prefer whiskey to rum when the drinks get poured after a gig, but it's the "ragged" part of their collective name that rings true: They are indefatigable performers and purveyors of the musical tradition of Newfoundland and Labrador, the easternmost province of Canada that lies on the Atlantic Ocean. It is an area rich in oral tradition, where the folk music tells stories about the people, the place, the history, and the culture.
The members of Rum Ragged were brought together by their shared passion for collecting and arranging these undiscovered traditional songs and tunes of their home. Their music, according to band co-founders Aaron Collis and Mark Manning of Local 820 (St. John, NL), always "attempts to capture dying songs that have not been recorded … and make sure they don't end up in the ground with the people who have preserved them as long as they have."
The traditional folk music of Newfoundland and Labrador comes from a Celtic inheritance, with the region being settled by English, Irish, Scottish, and French immigrants over the centuries. The "traditional music" label applies not only to melodies and songs passed down from previous generations; it also identifies new music that is steeped in those time-honored influences, according to the Newfoundland and Labrador Heritage website. For many, the music is a proud and powerful manifestation of the "unique Newfoundland and Labrador character."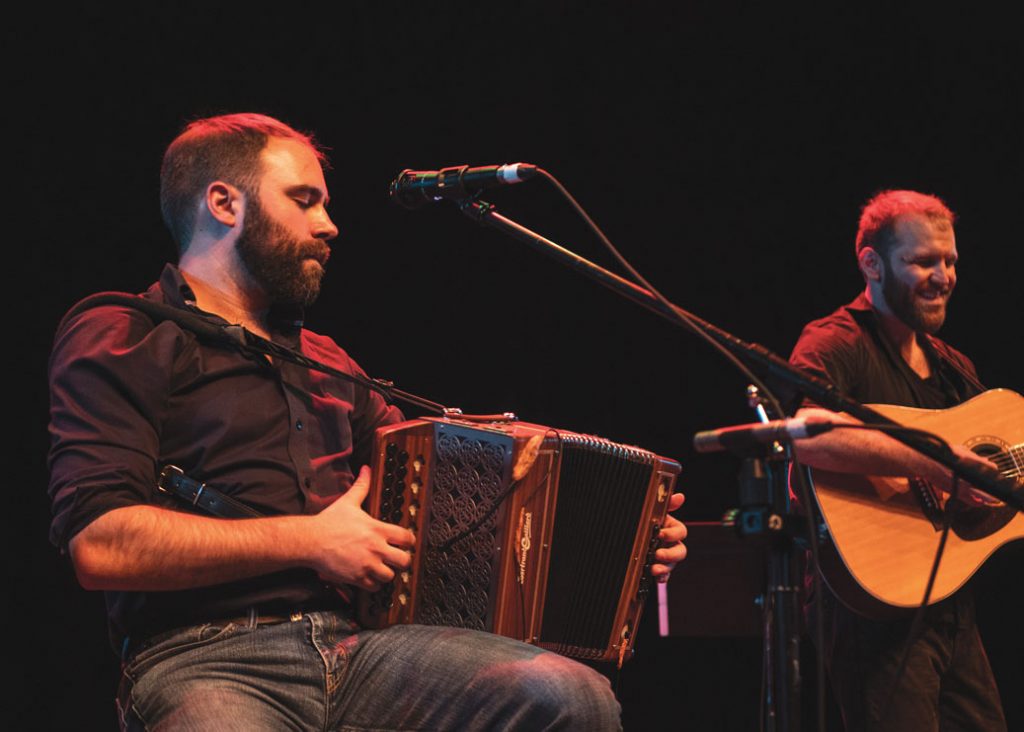 All of this lays the foundation for the passion behind the music of Rum Ragged.
"For me it's the stories, and to be able to take a stage not only with the music you like and enjoy, but also the music that means so much to you and your past and your history," says Manning. "We step back through our families' histories and find singers and players and songwriters—and to be able to go to places all around the world and find new audiences and explain that, explain the story of Newfoundland and Labrador … it's all just a part of what we are."
Collis and Manning started playing together, in fact, because they share this love of traditional music. They both grew up in Newfoundland and were influenced early on by the traditional music, even though, as they grew older, they found the old music being replaced by newer music people were finding on iTunes and other music apps. As musicians, the two men would play sessions together in the various bars and pubs along George Street—the two-block area in Newfoundland teeming with live music.
"Once, we were at a session and we both kind of realized that we had traditional music in Newfoundland that hadn't been recorded. We always thought everybody knew them, but when we got to those sessions, not everybody knew the traditional songs. That's when we decided to start the group," Manning says. Rum Ragged's songs are flavored by bouzouki, fiddle, bodhran, banjo, guitar, and button accordion. While Collis and Manning are the core of the group, other musicians join in the band. Currently, Colin Grant of Local 355 (Cape Breton, NS) is their fiddle player.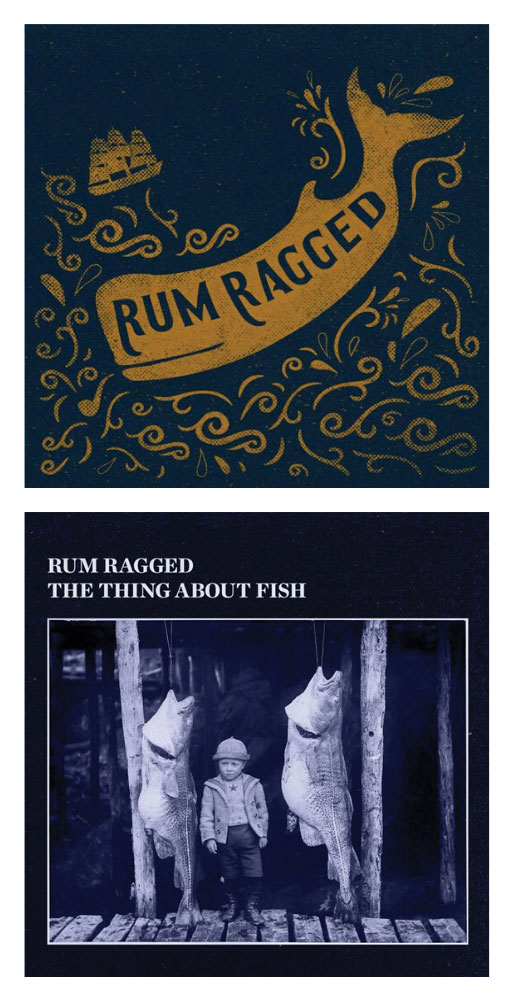 By 2016, one year after forming, Rum Ragged recorded their eponymous first album, which was hailed for its signature brand of Newfoundland folk that includes a reverence for their roots combined with a creative, contemporary edge. "We have interest in everything from rock music to rap music to punk music to everything in between. We try to have little pieces of all these in our arrangements, and our thought to the songs, and how to bring them into a modern light," Manning says. "But, at the end of the day, it's Newfoundland/Labrador music that we like the most."
According to Collis, a lot of the band's songs are old tunes they learned by word of mouth from family and friends, from hearing someone sing at a house party, from meeting someone who had been passed down an old song, or even going to local archives and finding traditional songs preserved there. For example, the song "Work Boys Work" on their new album was sung to Manning at a house party by a man who had heard it from his father who had learned it from someone else during World War II.
"If you weren't looking for [such songs], you'd probably pass over [them]. I think it's just because there's such an interest to us when we go to those parties, we focus on that," Manning says. "And when we go to those towns and somebody tells us about this elderly lady down the road who has some songs there that we should probably go have a listen to, it's something that we make a point to go do, no matter where we are."
Rum Ragged's new album, The Thing About Fish, continues celebrating the culture of Newfoundland and Labrador by weaving its musical tapestry around the area's biggest industry: fishing. The title track, "The Thing About Fish," (written by Newfoundland singer-songwriter Jim Payne, also a member of Local 820, for the band) delves right into the cultural heart of the region:
"What is it about fish
And how our story has been told;
Now it's all about oil,
Hydro iron ore nickel and gold;
They don't smell like fish
It brought us here from distant lands;
Now we're under the flake
Trying to scrub the smell off our hands;
That's the thing about fish."
Other songs on the album include traditional tunes like "A Mug of Old Ale," "I Didn't Drink the Rum," and "Shady Brookside;" as well as original songs and traditional songs arranged with hints of modern influences.
"We're finding ourselves interested in writing, but we try to write and find writers who are in the vein of those old times and to be able to discuss the topics that pertained to the history of Newfoundland and Labrador," Collis says. "The Thing About Fish we believe captures the reliance that we've had on the fishery for so long and how we've kind of, since oil came on, turned our backs to it, and how we have to be able to know that it's such a major part of our history and our future."
Just like the music they play and the songs they sing, Collis and Manning find that joining together with fellow musicians in union is all about community.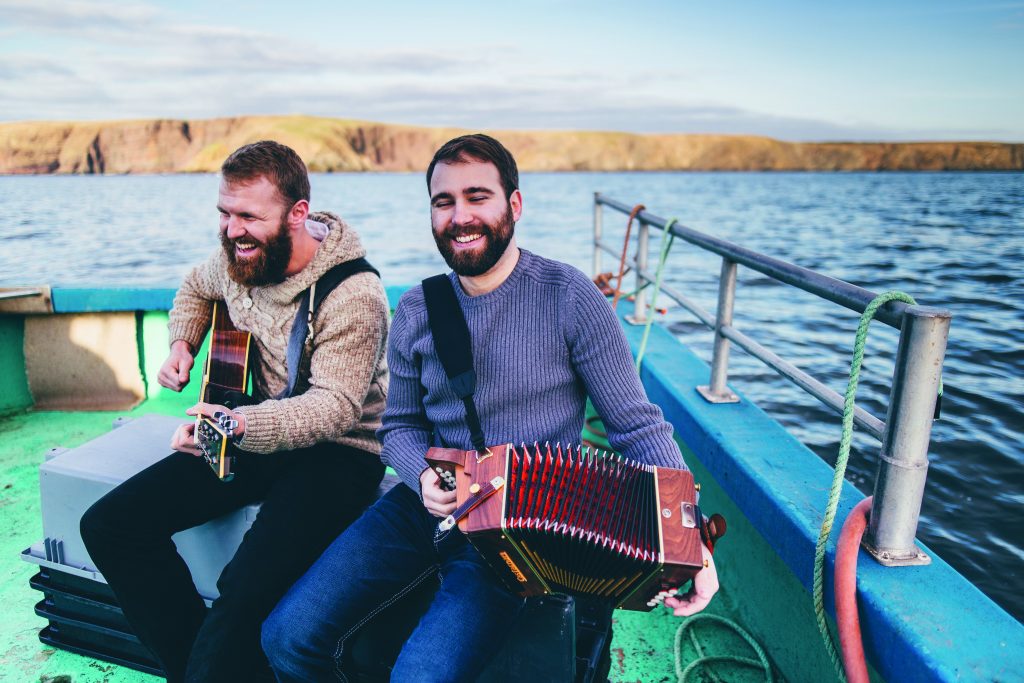 "I didn't realize until I started playing professionally what a great community there was and what great support there was for musicians. I didn't know that was even there until I joined our union," Collis recalls.
"We both come from small towns, so the idea of community is a major thing in everything we do," Manning adds. "So when we moved to the city, you kind of feel like you're a small fish in a really big pond. But then we came to know the union, and even the idea of it was a bit far-fetched to us, like, I can't believe there's somebody going to be there and be a voice for us and support us and know that if anything goes wrong, we have people there who are going to answer a call and help us out and put us into a particular direction. But that support and community has been such a real grounding factor in continuing to play music. And we know that it's going to be such a major part of everything we do going forward, no doubt."
For the boys of Rum Ragged, they have found in Local 820 a great community of fellow musicians—musicians who congratulate each other, watch out for each other, participate in fundraisers and events together, and even just offer a friendly word on the street.
One of the ways that Rum Ragged participates in their local is in working to encourage the local bars, restaurants, and music venues to have performers under union contracts. "We not only talk to those venues, but also to different musicians who play in those venues who are not necessarily part of our union at the time," Manning says. "We've been able to sit down over a meal with those people and explain the benefits of the union and all the great things that come from it, and how things are just going to be done more fairly. You know, just having things written on paper instead of a random word agreement—the way everything has gone for a very long time here."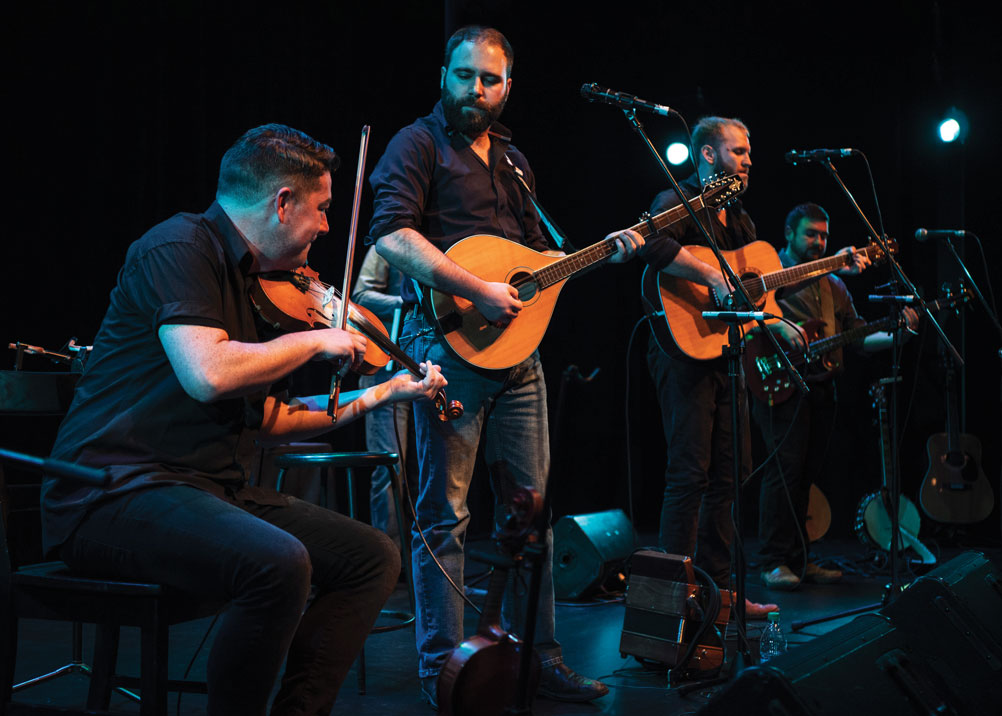 Also, Collis says, they often tell non-union musicians their personal story of getting stranded for 14 days in northern Labrador due to weather. It was August, the height of festival season, and the band was worried about canceling shows, he says. "But we called up our local and in no time they had support prepared for us," he says. That support came from the local's emergency fund to help members in need, and a planned benefit concert. Manning says the band's financial losses were "massive," but they actually were able to make up the work they lost when they returned home, so they did not need to take any emergency funds from the local—but knowing that assistance was there for them made a huge difference.
"I boast for the union all around to everybody, members and nonmembers included," Manning says.
With the release of Rum Ragged's newest album in November 2019, the band is now looking to spread their music into larger markets: down into the US and around the world. "This is a very unique living tradition of music and something that we want everybody to hear and know the stories about," Manning says. "So what's next has been the same since we began: Just anything and everything when it comes to festivals and venues that we get to play. Mainly, we just want to play for whoever wants to listen."