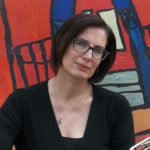 by Karen Sandene, ROPA Secretary and Member of Locals 70-558 (Omaha, NE) and 463 (Lincoln, NE)
The Regional Orchestra Players' Association (ROPA), with 89 member orchestras at the time of this writing, represents AFM union orchestras from all parts of the country. Our annual conference gives us a terrific opportunity to work with our colleagues. For the past 35 years, delegates have gathered in many of our orchestras' communities, including our two Portlands. This year's conference was in Portland, Oregon. (Our 2011 conference was in Portland, Maine). Our hosts this year were AFM Local 99 (Portland, OR) and the Portland Opera Orchestra. Joining us at this conference were our four new ROPA Orchestras: San Jose Opera Orchestra, Sacramento Philharmonic Opera, Marin Symphony, and Cape Symphony.

At the 2018 ROPA Conference, held July 31-August 2, delegates gained knowledge from peers and experts in our industry, covering the topics of negotiating, union organizing, interpersonal relationships, musician self-care, financial health, and the overall state of our profession.

Local speakers at the conference included Local 99 President and International Vice President Bruce Fife and Oregon AFL-CIO President Tom Chamberlin. After welcoming delegates to Portland, Fife was proud to present a locally produced film promoting Portland that included a 61-piece locally hired orchestra.

Chamberlin, representing Oregon's 300,000 AFL-CIO members, gave an inspiring talk describing the proactive measures they've taken to counteract unfavorable court decisions against unions. Attorney Liza Hirsch Medina covered a similar topic when she presented an in-depth look at the Janus decision and its effect on unions. She described the importance of organizing in the face of upcoming court and legislative challenges to union protections.

Local 9-535 (Boston, MA) President Pat Hollenbeck and musician Norma Stiner shared the successful journey of organizing ROPA's newest orchestra, Cape Symphony. AFM Symphonic Services Division (SSD) Negotiator, Organizer, and Educator Todd Jelen highlighted the importance of new musician recruitment/orientation and the optimum moments to approach potential members.

Diversity Consultant Shea Scruggs presented "Seeing the Blind Spots: An Inclusive Vision for American Orchestras." He spoke of the need to confront our cognitive biases and improve our organizational cultures. Local 65-699 (Houston, TX) President and Diversity Committee member Lovie Smith-Wright and AFM Diversity, Legislative, and Political Director Alfonso Pollard discussed projects that the AFM Diversity Committee has taken on this year.

SSD Director Rochelle Skolnick led a timely discussion on identifying sexual harassment in the workplace and how to deal with it. On the topic of musician self-care, Audiologist Heather Malyuk of Soundcheck Audiology followed up her popular 2017 presentation with specifics on how various methods of hearing protection work or don't work in an orchestral setting. We examined performance anxiety through the film Composed, by John Beder. The filmmaker took questions from delegates.

AFM President Ray Hair discussed the current status of the AFM Pension fund. A panel of pension trustees and administrators took questions from the delegates.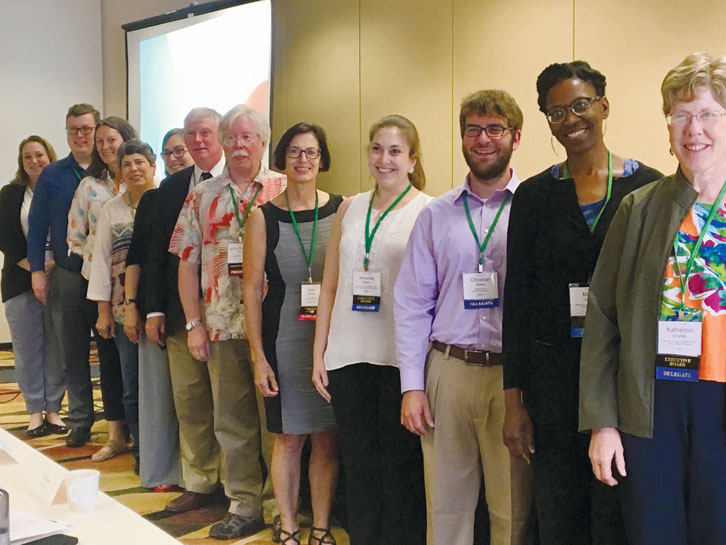 Representatives from our fellow AFM Conferences highlighted their year's activities: Organization of Canadian Symphony Musicians (President Robert Fraser), Theater Musicians Association (Director, Member at Large Lovie Smith-Wright), Recording Musicians Association (Gary Lasley), and International Conference of Symphony and Opera Musicians (President Paul Austin). Alfonso Pollard detailed the legislative success in protecting the National Endowment for the Arts. Austin related progress on the new online survey for the ICSOM Conductor Evaluation Database.

Every year, delegates get the opportunity to attend a Negotiating Orchestras Workshop (held July 30 this year), where they learn necessary skills to improve our working conditions and financial standing. They also engage in valuable small group discussions with their members at large, sharing successes and challenges with delegates from orchestras of similar budget sizes.

Throughout the conference, AFM Symphonic Services Division (SSD) Director Rochelle Skolnick, Symphonic Electronic Media Director Debbie Newmark, Chief Field Negotiator Chris Durham, Negotiators Jane Owen and Todd Jelen, and Contract Administrator Laurence Hofmann taught the "nuts and bolts" for improving our contracts and organizational structures. Our orchestras benefit so much from their expertise!

Following the election of officers, the 2018-19 ROPA Executive Board will include President John Michael Smith (Minnesota Opera Orchestra, Local 30-73), Vice President Amanda Swain (Houston Ballet and Grand Opera orchestras, Local 65-699), Secretary Karen Sandene (Omaha and Lincoln symphony orchestras, Locals 70-558 and 463), Treasurer Sean Diller (Southwest Michigan Symphony Orchestra, Local 232-278), AFM Convention Delegate-at-Large Naomi Bensdorf Frisch (Illinois Philharmonic and Wisconsin Chamber orchestras, Local 10-208), and Members-at-Large Casey Bozell (Portland Opera Orchestra, Local 99), Lisa Davis (Mississippi Symphony Orchestra, Local 579), Christian Green (Ann Arbor Symphony, Local 625), Kendra Hawley (Palm Beach Opera, Local 655), Katie Shields (Arizona Opera Symphony Orchestra, Local 586), Maya Stone (Huntsville Symphony Orchestra, Locals 80 and 257), Cory Tiffin (Las Vegas Philharmonic, Locals 369 and 10-208), and Steve Wade (Local 400, Hartford Symphony Orchestra).

And finally, we offer our sincere appreciation to conference hosts, the musicians of the Portland Opera Orchestra, Local 99, Portland Local 99 President Bruce Fife, and numerous hard-working local volunteers. We would especially like to thank Portland Opera Delegate Casey Bozell for her outstanding work assisting the ROPA Board in presenting a well-run conference. We look forward to our 36th Annual Conference in 2019 in Boston, Massachusetts!