For High Voice and Piano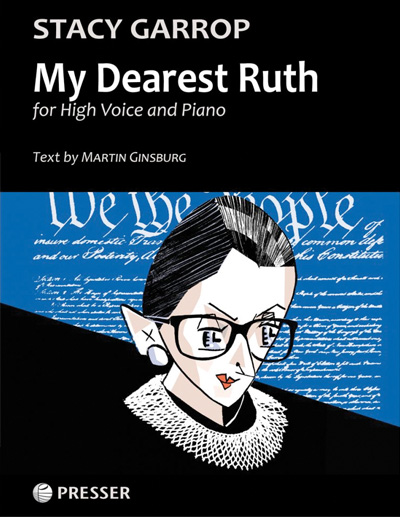 Powerfully poignant and equally tender, My Dearest Ruth is composer Stacy Garrop's musical setting of the final love letter from Martin Ginsburg to his wife, the opera-loving Supreme Court Justice Ruth Bader Ginsburg, only days before Martin's passing. Commissioned by the family to celebrate Justice Ginsburg's 80th birthday, the work later became a highlight of the Cedille Records CD, Notorious RBG in Song. My Dearest Ruth is a moving 6½-minute scene, touching in sound, deeply dramatic in meaning.
My Dearest Ruth, by Stacy Garrop, Theodore Presser Company, www.presser.com.