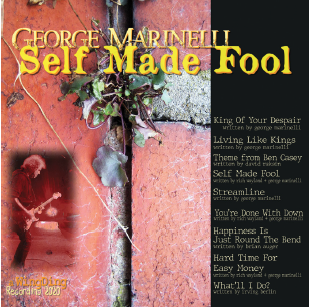 George Marinelli
Self Made Fool is the latest solo album by George Marinelli, a longtime session player, writer, and producer, and AFM member for 48 years. In addition to his numerous solo projects, Marinelli, of Local 257 (Nashville, TN), was an original member of Bruce Hornsby (Local 125, Norfolk, VA) & The Range, and has been a member of Bonnie Raitt's (Local 47, Los Angeles, CA) band since 1993.
"As usual, this album reflects my love of rock & roll along with Afro, reggae, and everything else," Marinelli said. "It started as I was rebuilding my studio, WingDing, in our new house. I had to record something to see if anything worked, and nine months later it was an album." Marinelli did all the instruments and vocals; he recorded, mixed, and mastered the album; and he also created the artwork.
All proceeds from Self Made Fool are being donated to Habitat For Humanity, the charity that builds homes for the needy.