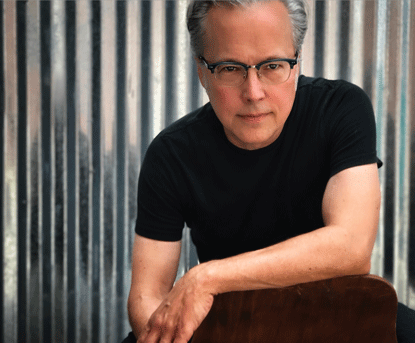 When he's touring the US this fall, singer-songwriter Radney Foster of Local 257 (Nashville, TN) will add book signings to his schedule. Last year, he released a collection of short stories, For You to See the Stars, complete with a companion CD.
The project began a few years ago when Foster was stricken with pneumonia and resulting laryngitis that set him back for nearly two months. He says, "I had to have about six weeks of physical therapy before I could sing and resume touring," adding, "It was an existential crisis for a guy like me."
"I decided I was a storyteller. I started thinking up all the ways I could tell stories." He was taking a vacation in West Texas when he was inspired to write the title story of his book. "There's no light pollution and a crazy array of stars. That's where the short story was born, from that place." It's about struggle, he explains. "You've got to go through the dark times, the depths of things, the things we suffer as humans, to see the brighter notions that make our lives better."
Foster is known for his literary approach to songwriting, having penned songs covered by Keith Urban of Local 257, Sara Evans, and The Dixie Chicks. Troubadour Guy Clark had immense influence on how Foster approaches the craft of songwriting, with artistry. In Nashville, at MTM Records, which employed a slew of songwriters, Foster honed his craft. He worked for a time with renowned lyricist Bob McDill, long considered the poet laureate of country music. With classics like "Everything that Glitters Is Not Gold" and "Good Ole Boys Like me," Foster says, "For Bob, the story mattered."
Foster's song "The Greatest Show on Earth" is a nod to his musical roots. His grandfather was a cowboy and his father played guitar. Foster says, "He loved to sing with his buddies. On Saturday nights, somebody brought the barbecue, somebody brought the beer, and everybody brought
a mandolin or guitar and they sang on the back porch."
A year spent opening for Mary Chapin Carpenter of Local 161-710 (Washington, DC) and Vince Gill of Local 257 informed his performance. Foster says, "You learn a lot from watching people who you open for and share the stage with. You've got 45 minutes to win over the audience. You better be able to tell a story in a song that really moves somebody."
The magnanimity of his heroes is not lost on Foster—stars like Buck Owens and Merle Haggard asked him to join them on stage. Guy Clark invited him to a guitar pull at a festival in 1989 that included heavyweights Jeff Hanna from the Nitty Gritty Dirt Band, Emmylou Harris of Local 161-710 (Washington, DC), Vince Gill and Rodney Crowell of Local 257, and Rosanne Cash.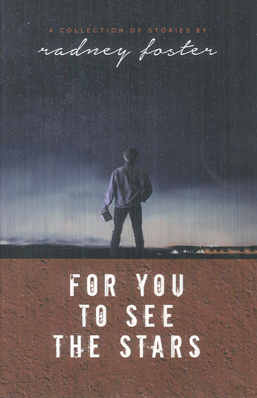 Foster often tackles social issues with his music, sometimes drawing on Woodie Guthrie. Such was the case in 2016, during the presidential campaign, when he wrote "All that I Require." In it, he targets extremism, hate speech, and intolerance, while not directly calling out a candidate.
Recently, the separation of parents and children at the US-Mexico border moved Foster to re-release his lullaby "Godspeed (Sweet Dreams)" in Spanish ("Dulces Sueños"). He wrote the song 21 years ago for his five-year-old son who was headed to France to live with his mother. Foster says, "Songs like this have taught me that you change hearts before you change minds." He cast the new version as "a prayer for the border" accompanied by a video with images of stranded children and grief-stricken parents. Proceeds will benefit the Refugee and Immigrant Center for Education and Legal Services (RAICES), a Texas-based advocacy group working on behalf of immigrants. 
Growing up in Del Rio, Texas, just a mile from the Mexico border, Foster heard as much traditional Mexican music as country and rock 'n' roll. "On the other side of the river, there were guys playing huapangos, a very Latin-driven style," adding, "Our nanny listened to Jalisco music, mariachi, ranchero, and corridos."
"My father [a lawyer] was adamant that you could not work in that town if you were not bilingual." He laughs, "If you're playing at the Holiday Inn lounge and you don't know any songs in Spanish, you might be losing out on tip money—at least in my hometown."
Foster sings in Spanish in some concerts. One of the bonus tracks on his last album is a song he wrote with three Latino soldiers through the charity program Songwriting with Soldiers.
In the late '80s, he and Bill Lloyd of Local 257 delivered a number of commercial hits as the duo Foster & Lloyd. "We were on the cusp of a new generation who knew and understood the roots of country music and we were willing to stretch the envelope," he says. "All of a sudden, Rodney Crowell had a country record with five number one singles. Our friend, Steve Earle, got signed to MCA and put out Guitar Town, and Guy Clark introduced us to this young guy, Lyle Lovett. We got signed the same year."
Foster says joining the union helped him focus on the business side of his career, saying Local 257 President Dave Pomeroy has been extremely supportive. In addition to becoming part of the community of players—whom he regularly calls on for backup—he remembers getting help figuring out how to put a budget together, applying low budget scale for independent records, and maintaining the rights to his own masters.
Last year, Foster expanded to theater, as lead in the musical, Troubadour, by the Grammy Award-winning Kristian Bush of Local 257. In the meantime, he continues to write and is considering adapting a story from his book.
Reflecting on his new career as an author, Foster says it's not unlike his previous roles as guitar player, producer, singer, and songwriter. "I'm adding as many ways as I can to tell stories," he says.