by Michael Manley  Director Touring/Theatre/Booking Division and Assistant to the President
To call the musical Hamilton a success is like calling rain wet—it has not only scaled the theatrical heights of Broadway and now Chicago, it has transcended its musical theatre roots to become a worldwide sensation. But a pop musical inspired by the biography of Founding Father Alexander Hamilton did not seem like a slam dunk to at first.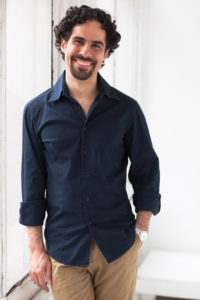 The show's Tony Award-winning orchestrator Alex Lacamoire of Local 802 (New York City) had his doubts. "I knew this was the best show that I'd ever worked on, and that Lin-Manuel Miranda was writing and composing at the peak of his powers," Lacamoire recalls. "But really, I thought, are people going to pay money to see American history told through hip-hop? It seemed like such a disparate marriage."
For Cuban-American Lacamoire, the journey to Hamilton began early—at age 11 he was asked to join the pit band for his junior high school's production of Bye Bye Birdie. A classically trained pianist who began his studies at age four, Lacamoire developed an early interest in pop and Top 40 music. But it was the theatre—with its immersive and broad collaboration involving dance, costumes, story, and song—that really excited him. "I loved how outgoing the theatre kids were, and I loved the idea of collectively building a piece of art together."
Lacamoire built on this early and voracious musical curiosity, studying jazz and classical music in high school and even writing his own arrangements for himself and friends. From there, he landed at the Berklee College of Music in Boston. "It was a school where you'd have jazz ensemble in the morning, a class on Stravinsky in the afternoon, and then play a Queen tribute show in the cafeteria at night. It was exactly what I was looking for, and what I needed," he says.
Upon graduation, Lacamoire planned to move to New York City, hoping to hit up his friends for leads on gigs. But before leaving Boston, he caught a lucky break when he was hired as an accompanist for Boston auditions of the recently-opened The Lion King. That show's music director at the time, Joe Church, a member of Local 802, quickly offered him work as a rehearsal pianist on the show, once he landed in New York City.
Lacamoire credits these early successes to his playing ability, his boundless musical curiosity, and his fluency in a variety of musical styles. "In New York I got to meet composers like Stephen Schwartz and Alan Mencken. They not only hired me to play, but also to arrange and music direct. I basically learned as I went," he says.
For Lacamoire, broad-based musical diversity is the key to musical theatre success. "Especially now, where theatre music is headed—pop music is so rhythmic and consistent in its feel and time; you have to grow up hearing that, knowing and feeling what that is. Having that in your life, as well as whatever classical or instrumental training you have, is what makes people able to excel in musical theatre today. If you want to do it all, you have to play it all—and you have to live it all. It has to be in your DNA," he says.
Lacamoire notes that this is especially true of Hamilton creator Lin-Manuel Miranda: "This is what makes Lin so special; he knows the musical styles he is writing about. He isn't just mimicking or parodying—these styles are in his blood."
Fitting Into Hamilton's Groove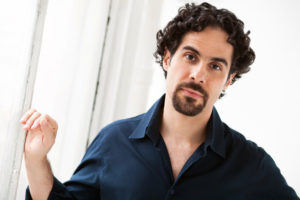 And how is it for the union musicians hired to play the 10-piece orchestration of Hamilton? "It's extremely demanding," states Lacamoire. "It requires such precision, and an innate sense of rhythm—particularly for the string players. The ability to play right on the beat, to a click-track, totally precise and also perfectly in tune—it's not just any string player who can play Hamilton. You have to be able to groove."
As far as scouting for musicians with such specific skills, Lacamoire cites an unlikely source: YouTube. "With YouTube, you can hear musicians play, and see what they are doing. I mainly look for a sense of time—it is more challenging than you would think to find musicians whose time does not fluctuate, who have that drummer's innate sense. In Hamilton, everyone in the pit has to have it."
But that is just the start. "Within that structure, I also look for people who can interpret what's on the page and also go beyond it. I want people who can make music, and not just play notes." Lacamoire also stresses that chemistry and camaraderie are important. "In a pit, you're in a bunker with people for hours and weeks on end—you want to get along with them, but also be inspired by musicality that is at such a high level that you respect and want to make music with them."
And the Broadway and Chicago Hamilton bands will likely be busy for a while, as the blockbuster seemingly reinvents musical theatre as it introduces it to a new generation. But is Hamilton revolutionizing musical theatre, or is it a traditional musical in contemporary clothing?
"What I love about Lin-Manuel Miranda's music," notes Lacamoire, "is that, though his language is contemporary, the mechanics and foundation of his musicals are very old-fashioned. Hamilton has an 'I want' song, it has reprises, and it ends with a big finale—all the basic building blocks of a musical, and how you make it flow. You don't usually find hip-hop and rap in a musical—and while that vernacular is fresh, in its bones Hamilton has influences from Fiddler on the Roof, Sweeney Todd, Gypsy, and Jesus Christ Superstar—these iconic shows are in the DNA of Hamilton."
When it comes to his success as an orchestrator and music supervisor, Lacamoire credits his ability to adapt and collaborate. "I feel like I know what Lin wants to hear. He trusts that I will be true to what he is looking for, and add my own spin. He knows I can execute his vision," says Lacamoire.
One particular musical challenge of the hip-hop and rap-infused Hamilton is the tight interweaving of text and music. This demanded a light touch when it came to the score. "My biggest job as an orchestrator was to stay out of the way of the lyrics," states Lacamoire. "I had to consider ranges—I could have a lot on the low end, and bright colors on the high end, but the middle registers had to be reserved for the voices."
Lacamoire's broad musical knowledge and experience allow him to make these choices. "I wear so many hats—arranger, conductor, orchestrator, music director—and while it can be taxing, it gives me the ability to have this total vision in my head," he says. The density and rhythmic complexity of the language and music of the show mean that the hardworking AFM pit musicians are front and center with nowhere to hide. "In the shows I've worked on, every instrument is a distinct voice and contribution to the whole. I try not to waste a single note—everything is integral, meaningful, and hopefully, fun to play."
Lacamoire's Take on Tech
Hamilton also points to the future in its use of technology, which has always courted controversy in theatre music. On this point, Lacamoire offers strong opinions as well as advice: "As musicians, we need to embrace technology, because it is not going away. But I'm not interested in using technology to replace people—I feel that when technology is used 'in lieu of' something else, that is when you get into trouble."
He notes that the style of music is a driving factor in how technology should be used. "If you are working on The King and I or South Pacific you want that huge, lush sound of a 30-piece orchestra. Those shows deserve and warrant that kind of sound," he says.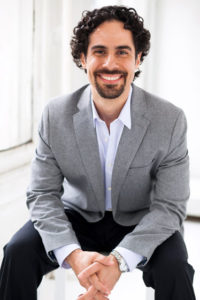 When it came to Hamilton, the needs were different. "I never saw Hamilton as having that symphonic texture; it was always conceived of as a chamber piece." And one in which technology plays a distinct role in the musical fabric, he explains. "Our bassist uses upright bass, electric bass, and a small synth bass keyboard. The synth bass isn't used to replace those other bass instruments, but is used to provide a different bass sound at various moments." Lacamoire cites the sound loops and digital-delay effects found in rap and hip-hop music as examples of using technology "not to do something a human can do, but to do things a human cannot do."
As for Lacamoire's early doubts about the viability of hip-hop musical history, the show's explosive success has proven him wrong. How does he account for the show's off-the-charts popularity? "There is not a lot of stillness in Hamilton," he says. "It engages the audience and demands that they listen in a way that maybe they are not accustomed to listening, because of this language that flows at a very rapid pace."
Indeed the rapid-fire, rhythmic barrage of words pouring onto the audiences of Hamilton just might be inspired by one of literature's founding fathers. "The effect has been compared to listening to Shakespeare," explains Lacamoire. "Sometimes it takes a minute for your ear to click into the language and become attuned to it." A favorite compliment Lacamoire has received comes from folks who begin listening to the cast album, and never hit "stop" or "pause" until they get to the end. "One song flows into the next; it has this quality that pulls you in."
Up next for Alex Lacamoire is the musical Dear Evan Hansen, opening this month on Broadway. The success of this show—which could not be more different from Hamilton—has yet to be measured. But with a diverse, award-winning musical career that includes Wicked, In the Heights, and now Hamilton, there is no doubt that Lacamoire has already made history.