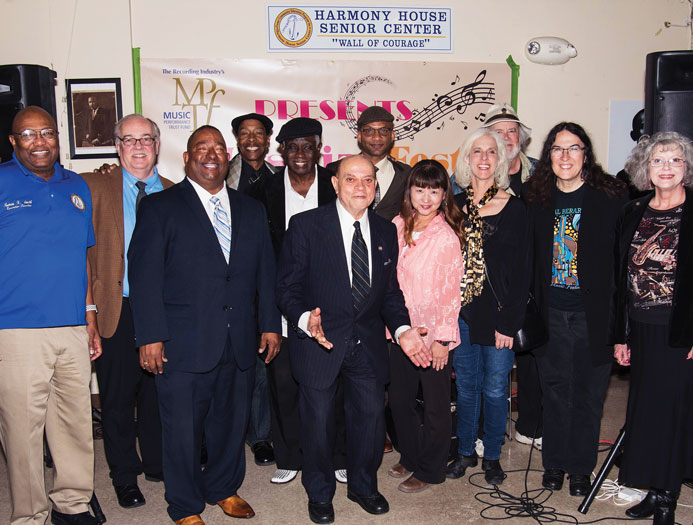 The New Orleans premiere of the recording industry's Music Performance Trust Fund (MPTF)'s uplifting documentary, Never Too Old, took place April 2, at Harmony House Senior Center in Tremé; more than 100 older adults attended. Popular NOLA musicians (members of Local 174-496), several of whom were featured prominently in the film, were on hand for live performances.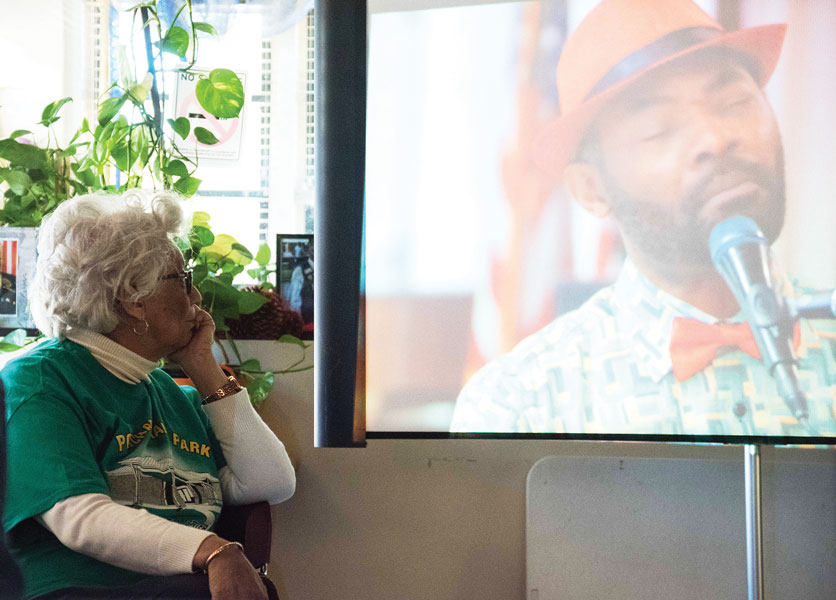 The 27-minute documentary highlights the MPTF's MusicianFest initiative to provide free musical performances at senior centers and assisted living facilities in the US and Canada. Never Too Old explores the many paths that led these musicians—sometimes seniors themselves—to perform for older audiences. Audience members share their impressions about what these live music performances mean to them. Senior center professionals give their perspectives of the impact these small performances have on the physical, mental, and social well-being of the individuals they serve.
The film provides more evidence that experiencing live music together positively impacts the health and well-being—and reduces the isolation—of older adults, according to MPTF Trustee Dan Beck.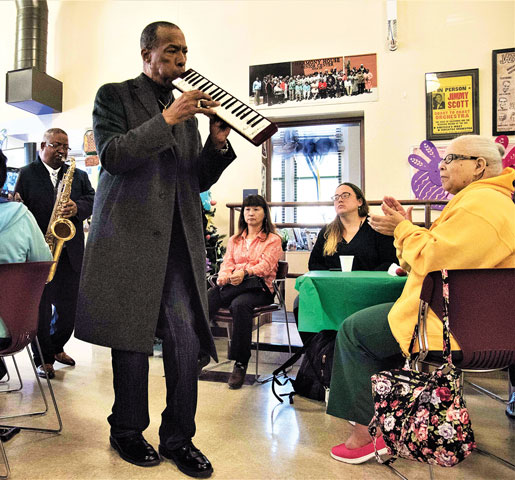 The official release of the film was March 19 in New York City and the first screening was at VISIONS Center on Aging, also in New York.
The film is available for free at musicpf.org, with closed captioning and audio description captioning for the hearing and visually impaired. For more information about the film and its impact, visit https://musicpf.org/never2oldmusicfilm.