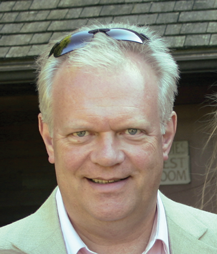 Neil Balm of Local 802 (New York City) is co-principal trumpet of the New York City Ballet and principal trumpet for the New York Pops and Mostly Mozart Festival. All along, he's demonstrated his virtuosity, recording with the Canadian Brass, as a soloist with award-winning conductor Gerard Schwarz of Local 802, and on tour in Europe with Louie Bellson's Big Band. The experiences were revelatory for Balm, who hails from Hamilton, Ontario. He says, "They are such fabulous musicians!"   
Balm's father was a high school music teacher who also repaired instruments. Balm picked up the trumpet and never put it down. He showed promise, and at 12 years old, when he formed a band, his father told him, "If we're going to do this, let's do it right. Let's join the union."
His father passed away before Balm entered high school. Balm, who at the time was studying with Ronald Romm of the nearby Canadian Brass, found an extended family. Romm became a father figure. When Balm entered the Juilliard School to study with William Vacchiano, it was Brass member Fred Mills (also trumpet coach for the National Youth Orchestra of Canada) who introduced Balm to top New York musicians.
In 1979, Balm was practicing concertos and orchestral music, in between his bachelors and masters degrees at Juilliard, when the phone rang. Peter Frampton of Local 257 (Nashville, TN) needed a horn section and somebody asked if Balm was available. He was hired based on references. Opening the four-month tour with the band in Flint, Michigan, to more than 7,000 people, Balm (who played lead trumpet and keyboards) says, "I had never been to a rock concert until I played that one. I couldn't believe my eyes and the roar of the crowd. It was fantastic!"
"I was fortunate to have had rich exposure to such a high level of playing," Balm says. His main teacher and chamber music coach, conductor Gerard Schwarz,  gave him playing opportunities which Balm says, put him on the map. On Schwarz's recommendation, Balm became principal trumpet for the preeminent summer concert series Mostly Mozart Festival. This year will be Balm's 33rd season with the 50-year-old festival.
Balm credits old friend Marvin Stamm of Local 802 for inroads to the jazz scene. "I went to recording sessions and got to see some of the great players, how they played and how the business worked. Eventually, I started covering for some of those guys." For five years, he worked with Ted Weis, long considered the first trumpet of New York. Balm says, "He was a pro, and if you were observant, you could learn how to survive on the job."
That's where the union comes into play. He stresses, "It's a team sport, not just on the stage or on the band stand, but also behind the scenes. It's a mistake to think you can do it on your own. Without the union, negotiations, contracts, CBAs, and the fraternity that we have, we'd be making $50 a night the rest of our lives."
The camaraderie he found in the union positioned him to help other musicians. Partnering with timpanist Jonathan Haas of Local 802, he formed Gemini Music Productions. The contracting and consulting firm provides educational and business outreach for musicians so they can build and use the area's vast union-connected resources.
Between the New York City Ballet Orchestra, the New York Pops, the All-Star Orchestra, Lincoln Center's Mostly Mozart, and his production company, the 58 year-old Balm stays busy. He has no plans to stop working—but when he does, his investment in the union means he has a pension to cushion retirement.
Balm maintains, "If you can really play, you're going to work." He admits it may not be a 52-week contract with a symphony orchestra, but he says it's easier nowadays for artists to create music, especially with today's technology. Ever mindful of the shifts and metamorphosis of the music business with each decade or generation, Balm nonetheless proclaims it's alive and well.
"After the '40s, people said, 'the big bands are done, the business is gone'; in the '50s, when radio orchestras started dying out, people said it was over. In the '70s and '80s, when the jingle business dried up, people said, 'the business is gone.' But it's still here. The music business changes, but it's still here!" he says.