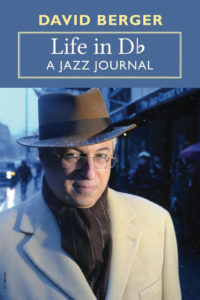 Taken from the blogs of the renowned jazz composer, arranger, bandleader, and educator, Local 802 (New York City) member David Berger tells readers what it's like to be a jazz musician and arranger. He describes his work from how he transcribes jazz recordings to triumphs with the Jazz at Lincoln Center Orchestra to success with his own big band.
Life in Db: A Jazz Journal, by David Berger, Such Sweet Thunder,
www.suchsweetthundermusic.com.