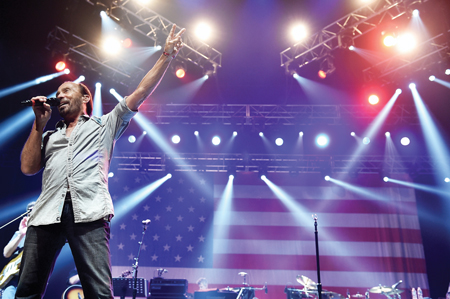 Two-time CMA Male Vocalist of the Year and Grammy winning country music artist Lee Greenwood was announced on November 1 as an appointee to the John F. Kennedy Center Board of Trustees by President Donald J. Trump.
Greenwood, a longtime member of Local 369 (Las Vegas, NV) and Local 257 (Nashville, TN), will serve as a member of the Kennedy Center Board of Trustees through September 2024. He continues to serve on the National Endowment of the Arts' National Council on the Arts, an appointment received by then-President George W. Bush in 2008.
Earlier this year, Greenwood celebrated the 35th anniversary of the release of his signature hit song, "God Bless The USA." The song first appeared on his 1984 album, You've Got a Good Love Comin', and spent 37 weeks on Billboard's Hot Country Songs chart, becoming a Top 10 Hit.