by Juliet Haffner, member of Local 802 (New York City)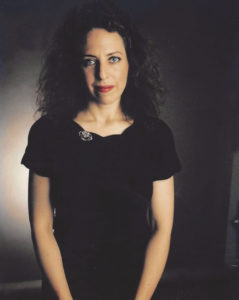 "Julie, you have to hear this," said Recording Engineer Gary Chester, calling me into the recording booth. He played back the freshly recorded track. It was the finale scene from Cradle Will Rock, the motion picture written and directed by Tim Robbins. I listened to the track: David Robbins' incredible composition, masterfully orchestrated by David Campbell of Locals 47 (Los Angeles, CA) and 802 (New York City), and played by the fantastic AFM musicians that I contracted. It sounded fabulous. Hearing this exuberant and joyful track was the payoff for months of work coordinating the musicians for the film. 
This post-production session was the culmination of a 10-month project that included three months of filming with 28 sidelining sessions, prerecording, on-camera recording, and post-production. All of the work was filed under the AFM Motion Picture Agreement. As contractor, I was responsible for the musicians' weekly payroll during the entire project. In addition to basic scale, on-camera musician payroll included wardrobe fittings, wardrobe removal allowance, makeup, travel time to sets, meal penalty allowance (the company must provide a meal break after six hours of shooting or pay a penalty), and additional scale for live on-set recording.
Through the years, the AFM has negotiated all of these provisions. It was tedious work to keep track of every little detail, but I was grateful that I had a contract to follow, and that the musicians were compensated fairly. In addition to the film score, there was a soundtrack CD for which I filed a whole separate contract with musicians under the Sound Recording Agreement.
Cradle Will Rock featured songs by Marc Blitzstein, as well as David Robbins' original score. I needed musicians who could play diverse musical styles. My friend Paquito D'Rivera was in town and played on the Latin conga march scene. We also needed a Kurt Weill type band sound (complete with banjo and accordion), plus strings that could play ballads, classical, gypsy, as well as swing. When Tim Robbins thanked me for putting together such a great band, I was pleased that I had accomplished my goal of fulfilling the musical requests of the composer and arranger.
My other goal as contractor on this project, and every project I've booked musicians for, including numerous recording sessions such as Aerosmith's Nine Lives and films such as Bringing Out the Dead, was to never hear the question "Where's my money?" As a violist, when I work for employers, I assume that they have taken care of the payroll details. When I'm responsible for those details, I can't take a chance of being liable for the money, if there is a problem. Someone, somewhere has to sign something. That is why the AFM exists, to enforce agreements that protect musicians.
In addition to side musicians, composers, orchestrators, and arrangers benefit from AFM agreements. As a contractor, I submit their bills (not including the composer's artistic fee) with the musicians' contract so they don't get lost on someone's desk.
The cost of musicians is just a tiny fraction of a film's budget. Still, sometimes I have to come up with creative ways to make sure musicians get paid. For the David Mamet film The Winslow Boy, the producer asked me to be the signatory. I told her that I couldn't be responsible for future payments. I suggested that her production company be responsible for the session payments and the distributor take care of the Film Secondary Markets Fund payments. She agreed. The musicians' pay was handled by a payroll company. There are numerous options that make it easy for producers to file AFM agreements, even if they are not signatory. 
When Elmer Bernstein uttered, "I have never done a session with so many first takes" from the podium in an offhand way, or David Mamet said, "The music is magnificent," I felt a sense of joy and pride for the musicians that I hired. But the best part was getting them paid fairly for their work on AFM contracts. And, those films continue to pay musicians through the Film Secondary Markets Fund.