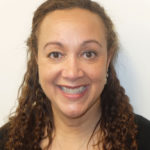 The AFM & SAG-AFTRA Intellectual Property Rights Distribution Fund is pleased to announce the appointment of Sidney Kibodeaux White to the role of chief operating officer. In this role at the fund, she will oversee all aspects of the operations team, which includes participant services, sound recording, audiovisual/symphonic, the Sound Recordings Distribution Fund, applications development, public relations, and marketing.

White comes to the fund with extensive music industry and leadership experience. Prior to joining the fund, she held the position of interim national director of music at SAG-AFTRA. In varying roles over her more than 30-year career at SAG-AFTRA, she has dedicated herself to serving singers and recording artists to ensure they receive fair compensation for their work and protection for their livelihoods, both throughout their careers and long into retirement.

She has a deep appreciation and respect for both the participants served and the staff who work tirelessly to achieve the fund's mission. Her skills will provide insight and clear guidance for developing an efficient and effective team.