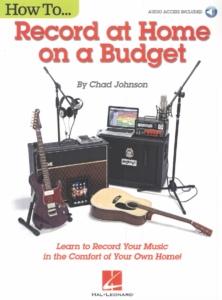 It's never been easier to record at home, but it still requires some know-how. This book covers equipment—digital audio workstations, standalone digital recorders, and mobile devices; the use of effects; plus mixing and editing. It provides tips on acoustics for rooms and guides for recording instruments and vocals. It also gives access to more than 330 recordings (through an Internet link) demonstrating concepts and techniques.
How to Record at Home on a Budget, by Chad Johnson,
Hal Leonard Corporation, www.halleonard.com.