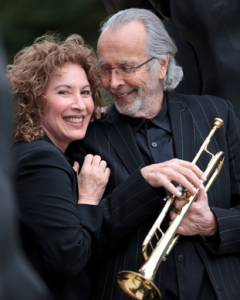 In August, the Herb Alpert Foundation announced plans to donate $10.1 million to Los Angeles City College (LACC) to create an endowment that will allow all music majors at the school to have a tuition-free education. The gift is the largest ever to an individual Southern California community college, and the second largest in the history of the state.
The school has offered music courses since it was founded in 1929, and in the 1940s was the first college in the country to offer a jazz major. Among former attendees are Charlie Mingus, Jerry Goldsmith, Chet Baker, Lou Adler, and John Williams, a member of Locals 47 and 9-535 (Boston, MA). Alpert's brother also attended the college.
"I love that LACC has helped so many low income students who have financial challenges but have a strong commitment to education and self-improvement," says Local 47 (Los Angeles, CA) member Herb Alpert. The Herb Alpert Foundation
LACC is one of nine colleges that make up the Los Angeles Community College District (LACCD). According to the LACCD website, the LACCD educates almost three times as many Latino students and nearly four times as many African-American students as all of the University of California campuses combined. Eighty percent of LACCD students are from underserved populations.
Alpert has often said that one of the greatest satisfactions of his success is being able to give back to others. Through the Herb Alpert Foundation, he and his wife, Lani Hall, work toward their vision of "a world where all young people are blessed with opportunities that allow them to reach their full potential and lead productive and fulfilling lives."