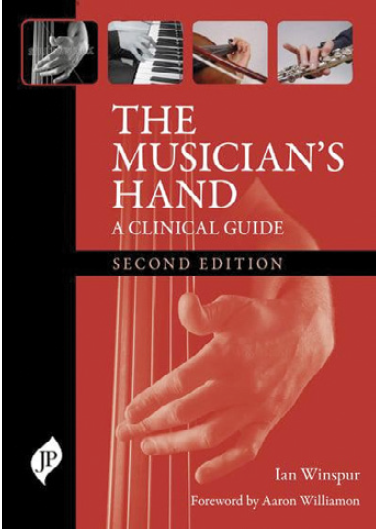 The Musician's Hand: A Clinical Guide was the first book to focus on the specialized topic of the upper limb and hand in musicians. This second edition, now available in paperback, has been revised to reflect the scientific and clinical progress made since the book's 1998 publication. The book opens with chapters describing the principles of hand and arm pain as experienced by musicians. Subsequent chapters cover specific disorders in musicians, therapeutic solutions, and key prevention strategies.
The Musician's Hand – A Clinical Guide, second edition,
by Ian Winspur, JP Medical Publishers, www.jpmedpub.com.