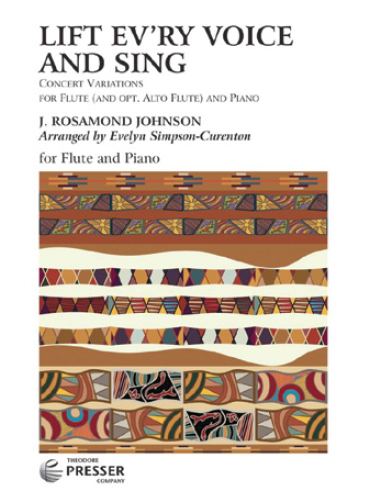 This poem, written in 1900 by James Weldon Johnson, was set to music by his brother, John Rosamond Johnson, five years later, and was soon adopted as the Black American National Anthem. Pianist and composer Evelyn Simpson-Curenton has arranged the piece with her own variations as a concert level entry for flute and piano.
Lift Ev'ry Voice and Sing: Concert Variations (for Flute and Piano), by J. Rosamond Johnson, arranged by Evelyn Simpson-Curenton,
Theodore Presser, www.presser.com.