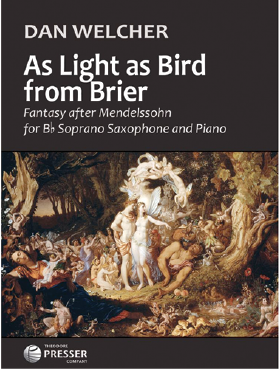 Dan Welcher's work for soprano sax is both a refraction of Mendelssohn's music for A Midsummer Night's Dream and his own incidental music to Shakespeare's comedy. Welcher's fantasy skips among the most beloved themes of Mendelssohn's Midsummer, giving the saxophonist quite a workout and the listener a midsummer delight.
As Light as Bird from Brier (Fantasy after Mendelssohn),
by Dan Welcher, Theodore Presser Company, www.presser.com.