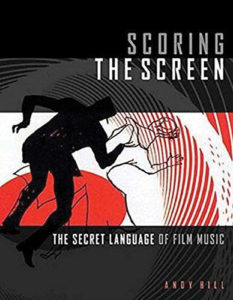 Through extensive and unprecedented analyses of original concert scores, Scoring the Screen offers aspiring composers, music educators, and media content creators a view from inside the actual process of scoring to picture. Written by Grammy Award-winning producer Andy Hill, the book follows the core thesis that music for motion pictures is a language developed to communicate ideas and emotions to the audience.
Scoring the Screen: The Secret Language of Film Music, by Andy Hall,
Hal Leonard Corporation, www.halleonardbooks.com.