Twenty Years After His Death, Violist Rollice Dale's Residuals Continue to Fund Music Scholarships for College Musicians
Since 2001, more than one dozen student musicians at the Thornton School of Music in California have benefited from a $230,000 endowed scholarship—all of which came from the posthumous residuals of one AFM musician. While violist Rollice Dale was not a household name, for 30 years he was an active and sought after studio musician in Los Angeles who performed on hit records and film and television soundtracks. The scholarship funding from his musical legacy, created by the philanthropy of Dale's family, was made possible because Dale, who was an AFM member for 35 years, did his recording under union contracts, which assured that he would be payed the residuals he was owed for his work.
"From what I can tell, without the union [Rollice's career] wouldn't have existed. He had a great respect for what they did for him and how they did it," says Orville Dale, Rollice's brother and the administrator of his estate. "I am so proud of this endowment because I know this is something my brother would love because of his love for music, but also because I know what musicians have to go through [financially] to get an education."
The Rollice E. Dale Memorial Music Scholarship has been "tremendously impactful" to the classical strings performance program at the University of Southern California's Thornton School of Music, says Dean Robert Cutietta. "Scholarships continue to be one of the most important priorities in higher education. But this scholarship has an impact that goes beyond assisting students with the high cost of tuition," he says. "It opens the door to minority students who want to go into a field that, unfortunately, does not reflect the diversity of our communities."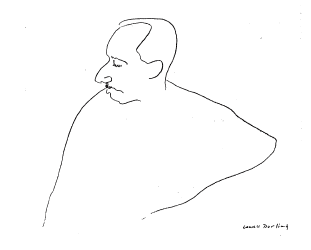 Rollice Dale was born in 1941 in Los Angeles, where he lived his entire life. He grew up attending public schools, and first discovered the viola as a young teen. "I think of when my brother came home from junior high school and he brought this oversized violin," Orville Dale remembers. "My father looked at him and said, 'What are you going to play that for? You can't make a living playing that damn thing. What are you going to do with it? Get a trumpet; get some drums so you can make a living.' And of course, my brother being a personality like, 'I don't care what you like, I'm going to do it,' [kept with it]."
Dale's father not only allowed him to play the viola, but also bought him his first viola and bow, as well as a banjo so Rollice could build finger strength. "My father was very, very proud of him, and my sister and I were very proud of him because we've often said that, innately, he had talents," Orville says. "We were like tiny skyscrapers. We were only maybe eight or nine stories high. My brother musically was 20 to 30 stories high. Even if he was difficult, he was still quite remarkable."
Rollice received his Bachelor of Music degree in viola performance from USC Thornton School of Music in 1965. He joined the AFM that same year and was a member in good standing of Local 47 (Los Angeles, CA) until his death in 2000 at age 59. In his early years, Dale taught music in the public schools. As a professional musician, he performed with the Milt Jackson Quintet with Strings, in various symphonic orchestras, as well as in studio, film, and television productions.
Some of the artists he played with included John Coltrane, Barbara Streisand, The Beach Boys, Dean Martin, BB King, Lionel Ritchie, Smokey Robinson, and Earth, Wind, and Fire. Some of the albums he was featured on include In My Lifetime by Neil Diamond, Roots by Quincy Jones, That's What Friends are For by Johnny Mathis & Deniece Williams, Manilow Sings Sinatra by Barry Manilow, Porgy & Bess by Cleo Laine & Ray Charles, Timepiece by Kenny Rogers, Street Songs by Rick James, and Welcome Home by Carole King. Dale played on numerous television and film scores. The films included Indiana Jones and the Temple of Doom, The Color Purple, All the President's Men, Klute, Enter the Dragon, and The Thief Who Came to Dinner. He also performed for years in the Academy Awards Show Orchestra and the Grammy Awards Show Orchestra.
Dale spent 30 years working as a professional musician before his death. His list of recordings was both substantial in number and impressive in the caliber of artists with whom he worked. California State Assemblyman Roderick D. Wright issued a memorial resolution honoring Dale as "an accomplished classically trained violist, a pioneer among persons of color to be chosen to perform in symphonic orchestras in Los Angeles as well as the top recording and television production studios," and for "his efforts to mentor and expose children of various backgrounds to all the richness of music."
Dale's brother Orville became his beneficiary, and Orville began receiving residual checks from his brother's estate from the AFM and from the Film Musicians Secondary Markets Fund (FMSMF). Orville Dale has now been collecting residuals from the union—mainly through the FMSMF—for the past 20 years, with checks ranging anywhere from 22 cents to $15,000. Orville and his sister Sandra Maria Navarro decided immediately upon receiving their first residual check from their brother's estate that they did not need the money and wanted to donate it to a worthy cause. They created a scholarship at their brother's alma mater, the USC Thornton School, in his name to assist undergraduate or graduate minority students, particularly classical performance majors with a preference for strings.
The scholarship started with a $25,000 contribution from the Dale family, and now, 20 years later, it is up to $230,000 and has assisted approximately 16 music students in that time. "The fact that this is an endowed scholarship means that the fund will exist in perpetuity which has several tremendous benefits," Dean Cutietta says. "One, it honors Rollice's life and legacy and that of his family. Two, it solidifies our commitment to educating students that have an interest in studying classical strings. Three, it provides us the resources to attract and retain some of the most talented applicants from around the world. And four, it ensures that diversity will continue to be a component that we value and strive to continue to achieve."
FMSMF Director Kim Roberts Hedgpeth says that while the FMSMF cannot directly send residuals to entities such as scholarships or charities, "it is certainly admirable of those beneficiaries who choose to support music education by donating the residuals they receive to a worthy music scholarship for the benefit of tomorrow's musicians." In addition, she says, "the FMSMF works with beneficiaries who do not want to receive residuals on ways to support the working, and sometimes financially struggling, professional musicians of today."
For Orville Dale and his sister Sandra, donating their brother's residuals to benefit music students is just the right thing to do. "We have an obligation to help young people," Orville says. "I think about what it was like for my parents to put me through a private university, how they struggled. My brother did get a lot of scholarships when he was at the Thornton School. And believe me, we wouldn't have gotten it as middle class folks without that help."
Orville says he hopes that union musicians who do not need to depend on their residuals to pay their bills will consider funding their own music-related scholarships in this way. "It's been a wonderful experience," he says. "I know wherever my brother's spirit is, I'm sure he puts his blessings on what we have done with these monies."