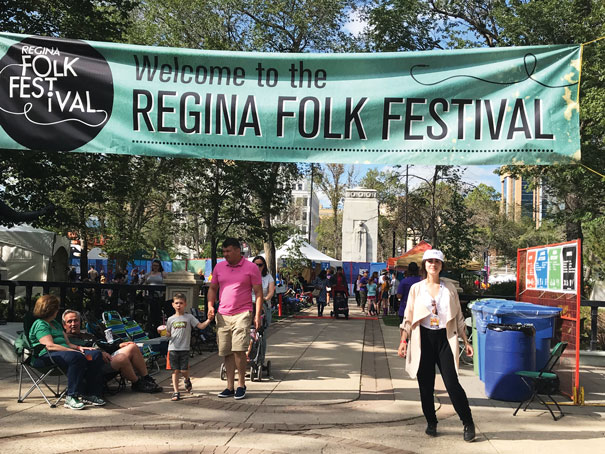 Thanks to renewed resources, an important and enduring community event—The Regina Folk Festival in Regina, Saskatchewan—has become a recipient of Music Performance Trust Fund grants in recent years. The connection came through the coordinated efforts of Local 446 (Regina, SK), the Festival's leadership, and AFM International Representative Allistair Elliott.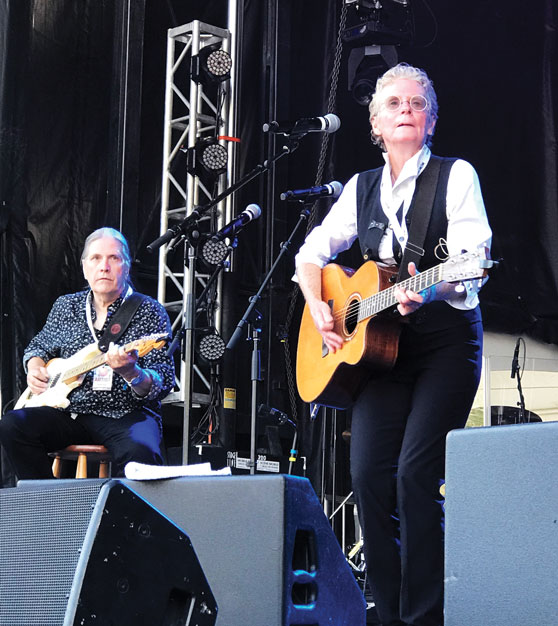 This year marked the 50th anniversary of the two-day, three-night festival that is usually held the second week of August. After various venue changes through the years, Victoria Park has been its home for more than two decades. The MPTF sponsorship supports the free daytime musical events, while ticketing offsets much of the cost for the evening performances.
Similar to many community cultural events, the Regina Folk Festival attracts numerous vendors, as well as providing payments for the professional musicians who perform. The festival attracted 45,000 people this year. The efforts to produce the festivities is facilitated by a small staff, their board members, and approximately 650 volunteers, all under the Artistic Direction of Festival CEO Sandra Butel.
"The festival is one of the highlights of the summer and we're proud to host an inclusive and diverse event that offers something for all ages and interests," Butel says.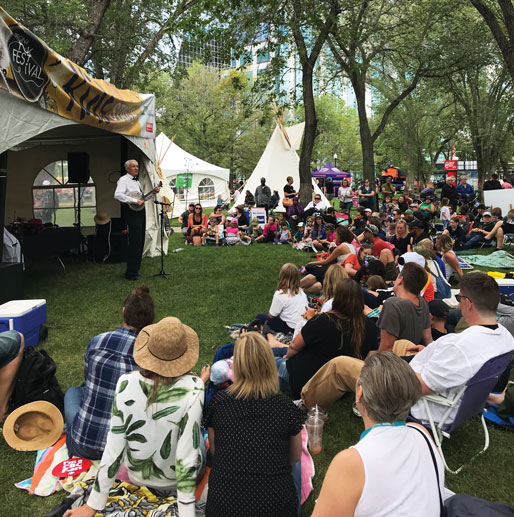 The Regina Folk Festival's objective is to preserve and promote the folk arts in its traditional and modern definitions, and to educate the people of Regina as to folk traditions in the arts upon which their lifestyles are based. Special attention is given to create child-specific entertainment and activities with a dedicated children's area and stage.
The MPTF is pleased to be a supporter of the Regina community, the musicians of Saskatchewan, and the Regina Folk Festival. Congratulations on using music professionals and the arts to enhance life in Saskatchewan for 50 years!