by Patrick Varriale, AFM Electronic Media Services Division Director and Assistant to the President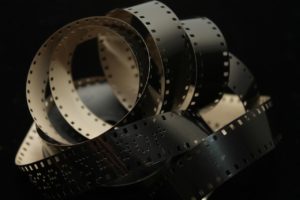 In the old days, we would refer to it as protecting the tape, but with new technology, protect the product seems more appropriate. No matter what the terminology, it is as important today as it ever was.
It seems as if we have been writing articles on this subject matter since the dawn of time, but it is always worth repeating. When you are called to a recording session the first two questions you should ask are: 1) What type of recording project am I being called for? and  2) Who is the responsible party? Then, check to be sure the company is signatory to the proper AFM agreement, which you can do by contacting your local or the AFM.
The most common type of recording is a CD release. In that instance, you want to make sure:
1) That the company engaging you is currently signed to the AFM Sound Recording Labor Agreement (SRLA), or is a label under a major signatory, so that the recording activity of the record company is covered. (If the recording project is on a smaller scale, a limited pressing agreement may apply).
2) That an AFM B-4 report form is completed listing your services (guitar, bass, keyboards, etc.). If you performed overdub services, as opposed to doubles, you should be listed separately on the B-4 for each instrument. This will ensure that you receive proper payments from the Sound Recording Special Payments Fund for each of the next five years.
If your "product" is licensed for use in a new medium such as a theatrical motion picture, television film, or commercial announcements, you will receive the appropriate new use payments required by the SRLA. (See "Top 10 Reasons to Record AFM"). New use payments could end up being worth much more than the original scale payments you received.
Many times we hear that the musicians were advised to forgo the filing of a B form in an effort to get paid more quickly, rather than going through the "red tape" of union requirements. Believe me, the red tape is worth it to ensure that your services are properly covered.
We have heard many hard-luck stories from musicians who sometimes received more than scale "up front," but now see their product being used repeatedly and are unable to pursue the extra payment that they would have been entitled to through the Federation's process. Musicians who were victimized in this way tell us that they will never make that mistake again.
Here are a couple precautions pertaining to live recordings:
If you will be participating at a concert that will be recorded, you should contact the local where the live event will be held to see if a standard contract is in place to cover the live work. This is highly important because the live performance contract contains language that requires the "purchaser" to see to it that a written agreement is in place for the recorded performance.
Check the annual statement you receive from the pension fund to confirm that the work you performed is properly logged into the system. Check for any discrepancies and report them to the local as soon as possible. This will give the local and the AFM an opportunity to review inaccuracies and correct them. If you haven't received this important statement because you have moved, please contact a representative of the pension fund and provide them with your current address.
Your product and artistry contributed to the recording. You should see to it that your valued services receive the optimum protection.